Ladies, I think it's about time we acknowledged these things that guys just don't "get" about us.
There have certainly been times where I felt like my independence scared away potential love interests, but it took me awhile to realize that being independent is a huge turn-on. The right guy will appreciate a woman who carries herself so effortlessly.
Gentlemen, feel free to keep reading.
1. We have our shit together.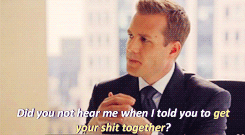 And we don't have time to listen to your long list of excuses about why you couldn't meet up with us. We are busy women, don't think you can just get away with wasting a second of our precious time.
2. We want to hear about your dreams, no matter how crazy they seem.

Considering my dream as a ten-year-old was to be Lizzie McGuire singing at the Colosseum in Rome, you shouldn't be embarrassed to tell us about your dreams. Even if you haven't got it all figure out yet, that is OK. We want to hear about it so in the case that an opportunity does come along, we can help you get one step closer.
3. As a matter of fact, we LOVE intelligent conversations.

We would love to hear your thoughts on just about anything that isn't totally superficial. Intelligence is sexy, come to us with something amazing you just learned about. We'll definitely be impressed.
4. We know how to go after something we want.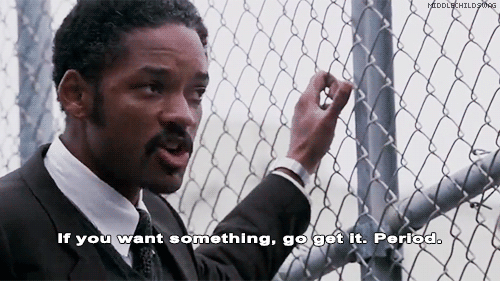 And sometimes that can be the downfall of us, especially when loser, low-ego guys are involved. Bottom line, we don't deserve those guys so don't be one of them. Please.
5. That's right, we set goals and achieve them.

Oh, did your Odyssey team hit ONE MILLION page views in eight months? Didn't think so.
6. We respect the fact that taking care of ourselves comes first.

Don't interrupt my bubble bath, damn it.
7. We already live lives full of love.

We recognize that love is all around us, and we certainly don't need any plain, old guy to prove that to us.
8. We have killer organizational skills.

Don't argue with us about what time we were supposed to meet Friday night. We wrote that shit down five days ago.
SEE ALSO: 21 Things Guys Should Still Do For Girls In 2017

9. We know when to be professional and when to call someone out on their shit.

Some days we dress up and shake hands with business people. Some days we wear sweatpants and stay at home because some guy out there is treating us like a POS. Don't play with us or else you've got something coming in your direction.
10. We recognize that you are just an option.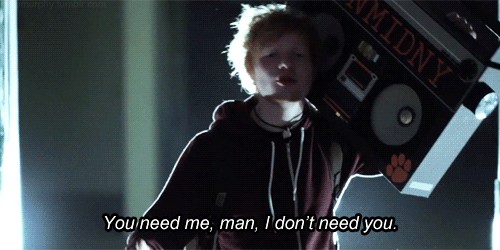 I know that sounds harsh, but I'm just speaking the truth. I'm not saying we should be talking to three guys at the same time and screw every single one of them over, we will certainly let you know how we feel from the get-go. At the same time, we don't have to be in a relationship with someone. If we want to, we will let you know.
11. We really just don't give a fuck.

We could care less about what other people think. It's nobody else's place to judge your relationship but yours and your S.O.'s.
12. We absolutely avoid drama at all costs.

We may even have more guy friends than girl friends because of it, and so what? Petty drama about what Ashlyn wore to formal is honestly not worth a breath. Neither is the rumor that Sarah hooked up with Katy's boyfriend last night.
13. When you ask us where we want to go out for dinner, we give you an answer. None of that, "It doesn't matter, you pick," bullshit.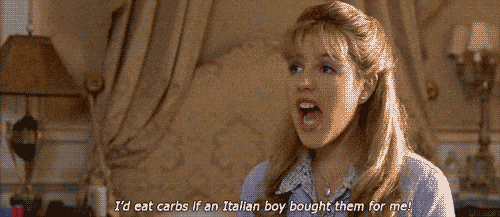 If we want cheese fries, WE WILL TELL YOU.
14. If we intimidate the crap out of you, you should probably get lost.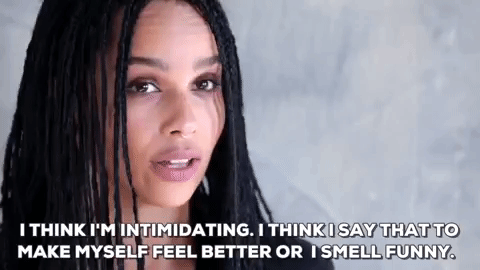 I highly doubt you smell funny, OK.