The college dating scene sucks.

For those of you who are in committed relationships or have already found your soulmate in college, I sincerely applaud you. Because given hook up culture, casual relationships and drunken one night stands, it's hard to simply DATE someone the traditional way nowadays, especially within the perimeter of a college campus.
So ladies, you're not alone. I also kind of, sort of expected to find The One when I first started college. That is, until I realized the truth, harsh reality of what dating is really like in college.
With that in mind, here's 20 iconic Vines to accurately describe dating for a single college girl.
1. Passing back the syllabus to the hot guy sitting behind you in lecture like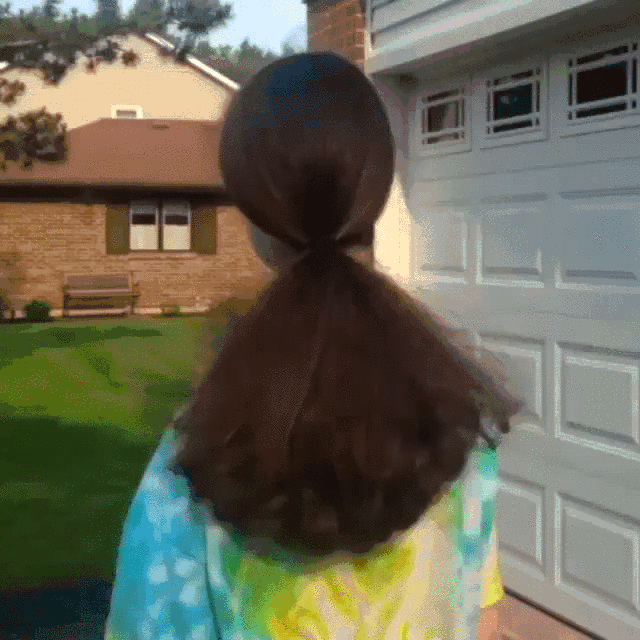 Bonus points if you add a wink (in lieu of the sunglasses)


2. TFW that same hot boy walks by you on your way to class
Wow, indeed.
3. Swipe till you drop
Ahh, dating apps. For single students ready to mingle, it's a true college staple just like good ole instant cup ramen noodles. And you gotta grab the good ones while they last.

4. Shooting your shot
That moment when you find out your crush broke up with his girlfriend and you're just READY to slide into his life liiiiiikkkee...
5. Buuuuuuut not until you tell your best friend everything about him and your strategic game plan
Vine by Chrish: "Patricia!" www.youtube.com
6. And spilling the tea to everyone in your group chat

So much gossip, so little time.
So much gossip, such little time.
7. Something we've all done at one point: pretending you like sports to impress the opposite sex.
Lebron James Vine www.youtube.com
I'll never forget that time when I became a self-proclaimed "ball is life" fanatic just to impress this guy only to completely butcher the pronunciation of the names of all major NBA players
I really thought Kristaps Porzingis's name was CHRISTIAN.
8. But getting super defensive whenever a guy tries acting like a know-it-all
Chrish "That is Not Correct" Vine (HQ) www.youtube.com
*second date*
Him: I feel like I already know so much about you
Me: Uhhh THAT IS NOT CORRECT
9. Or whenever your friends warn you about a certain guy with this:
THATS MY OPINION www.youtube.com
"Elle, he's in a frat, he treats girls like shit and he's definitely not the type of guy for you..."
"So what do you have against me going out with him?"
"THAT'S JUST MY OPINION"
10. That said, you end up going to that frat party, after all.
Hi, My Name Is Tre And I Have a Basketball Game Tomorrow www.youtube.com
"Sup, my name is Nate. Can I get you a beer or something?"
"Hey, my boy Sam over there thinks you're pretty cute"
11. And there's sorority girl Karen with her frat star boyfriend Kyle loudly arguing in the corner of the room
What the fuck Is up Kyle? Vine www.youtube.com
WTF IS UP KYLE
12. "Lemme knock back a few shots so I don't act nervous around the boys here"
2 SHOTS OF VODKA VINE www.youtube.com
And before you know it, you're slurring your speech and dragging your feet while smiling at random people walking by
13. Replying to some drunk horny boy's hook up request like...
Hi Okay
Heh heh. Ok. But wait, on a second thought.
14. Or the fuckboys come out of hiding to prey on sad, lonely girls
fuckboy 911 operator www.youtube.com
....without me?
15. Or when you drunkenly do something really embarrassing around a group of hot guys
Dog Running Into Couch Vine www.youtube.com
"You have to say that you're fine and you're really not fine"
16. Taking a look at yourself on the full-length hallway mirror like
"Damn I Look Like Mona Lisa Right Now" [Official Clip] www.youtube.com
Damn, don't I look like a snack.
17. I'M DONE TRYING TO FIND MY SOULMATE HERE, I'M TIRED
Wanna Take A Nap - Funny Vine www.youtube.com
....So I'll take a nap right here
18. Shamefully walking home after a Friday night drunken hook up like
coming back from the club www.youtube.com
Talk about a real walk of shame.
19. Only to text your one night stand that "last night was probably one of the best nights I've had in a while"
Why you always lying Vine www.youtube.com
Feed him that ego, and block his number. And pray you won't ever run into him again on campus.
20. But it's OK ya'll. Because one day, you're really going to find your true soulmate.
I love you, bitch. VINE www.youtube.com
I love you. Biiiitch. I ain't ever gonna stop loving you. Biiiittttch.