Peter Weber's season of "The Bachelor" is coming to an end, and after a long and emotional journey, we can't wait to see what ends up happening! Since Chris Harrison continues emphasizing how unpredictable the finale is, we can't help but wonder how it ends.
But while we patiently wait for the two-night finale, we're going to reminisce on some of the best Bachelor Nation couples of all time. Because there are some love stories we will never get over. So grab all of your friends and start a little friendly competition of your own a la March Madness.
Print out our Best Bachelor Couples Of All-Time bracket below and fill in your favorites between the couples that we put head-to-head. Then, compare with your friends to see if you had the same "winners" — especially in the #1 spot.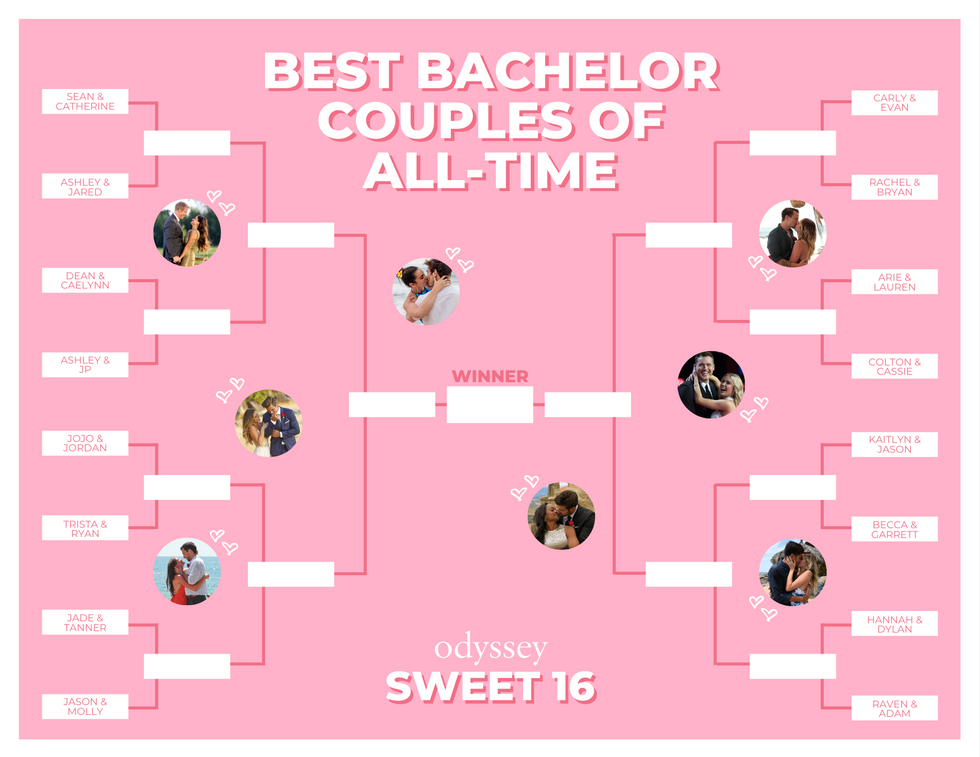 Follow Swoon on Instagram.