Ladies and gentlemen, meet my kick-butt boyfriend Chad.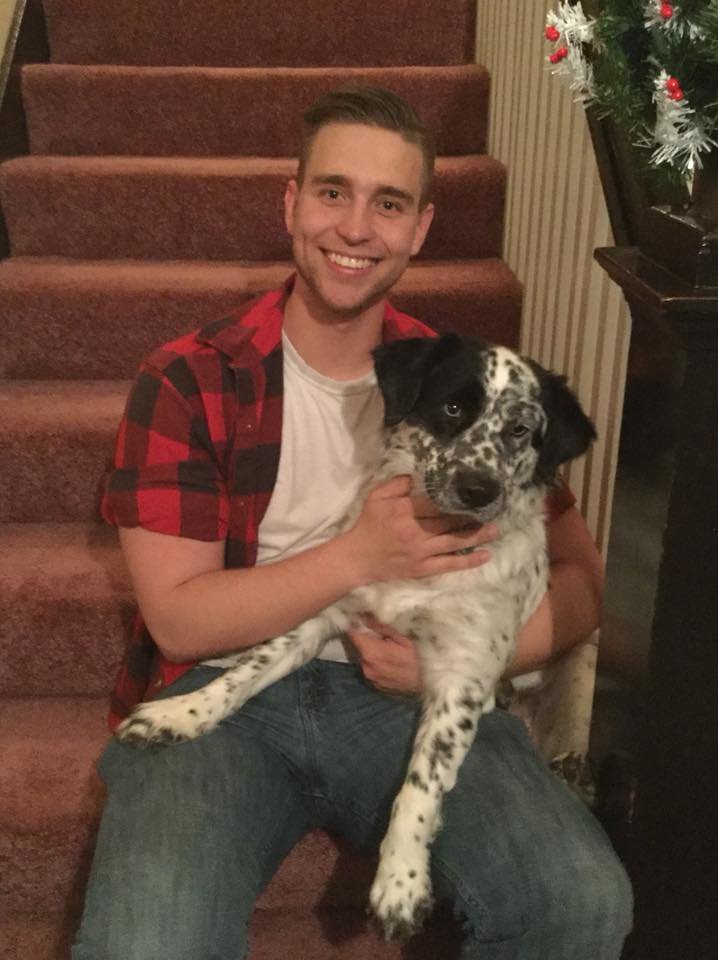 He's funny, hard working, smarter than he gives himself credit for and come on, who wouldn't love that smile? He's my best friend, someone I can see a genuine future with, and I adore him endlessly. We've been together for a year, now give or take, and in that time he's appeared on my Instagram a total of one time.
Chad hardly ever even posts, so I know I haven't really popped up on his. Honestly, we aren't even technically "Facebook official" yet. Not for any bad reasons what so ever, not because we aren't proud of being together, it's just that neither of us feels the need to let social media define our relationship.
In this day and age everyone and unfortunately, everything is online. Don't get me wrong, I love social media. As a communications major and social media manager of Ohio States Odyssey, I appreciate the online world. But all too often I've seen it be the root of unnecessary fights and ridiculous arguments
"Why am I not your #WomanCrushWednesday this week?"
"Who's that dude who liked your picture?"
"Why do you follow so many other girls?"
"How come you like everything that guy shares?"
"You never post about me anymore."
Throw in the picture-perfect online couples giving people unrealistic relationship expectations, oversharing personal details or problems and the petty subliminal posts aimed at one another, and we have some serious issues.
Too many people care about their online presence and what other people seem to think about things that don't even affect them. Add in the fact that seemingly some couples lack the ability to talk through and handle their issues in a way that's off a computer screen and modern romance is a joke.
People always ask me why my relationship isn't more out there online, and I personally just don't feel like it needs to be. Relationships are personal, both the good and the bad, so I don't need to post every detail online for my followers to watch and scrutinize.
When he does something sweet, I don't immediately post a snapshot to Instagram for everyone to confirm how kind it was. When we get on each other's nerves or get in the normal fights any couple would, you won't find us searching for a meme about feeling hurt to share on Facebook or sad song lyrics to tweet.
Instead, we talk to each other, the other person who's just as important in the relationship, instead of turning to our followers.
Social media should not define your relationship. It shouldn't matter how often you post about each other, the extravagant antics needed behind the "perfect" post, the #RelationshipGoals, the number of likes, the cute captions or the number of followers.
All that should matter in a relationship is the people in it, the way they treat one another and the way they feel. Just because you're online doesn't mean your relationship has to be.
Keep your romance alive, and some of your relationship to yourself.