It's not news that cuffing season is prime time to find a significant other to spend the cold months cuddled up with while watching Netflix. But in case you thought it was ending post-holidays, don't be fooled! Because peak dating season has only just begun.
From December 26 (the day after Christmas) through February 14 (Valentine's Day) you can expect all the love buzz to continue. The busiest day of the whole "season," though, is this Sunday, January 5, also known as Dating Sunday.
In other words, if you're single and looking for your perfect match, it's time to buckle up and get ready to swipe. Here's everything you need to know about the busiest day for dating apps of the whole year:
What Is Dating Sunday?
Every year on the first Sunday in January, people looking to spark new connections download dating apps on a mission. Last year, online dating service Match saw an 80 percent increase in new singles joining on Dating Sunday and that spike continues to increase on Dating Sunday annually.
This year, Dating Sunday falls on January 5, and Match predicts it will be the biggest one ever. Literally. So if you're single and looking for love, this Sunday is your time to shine!
How Can I Set Myself Up For Success?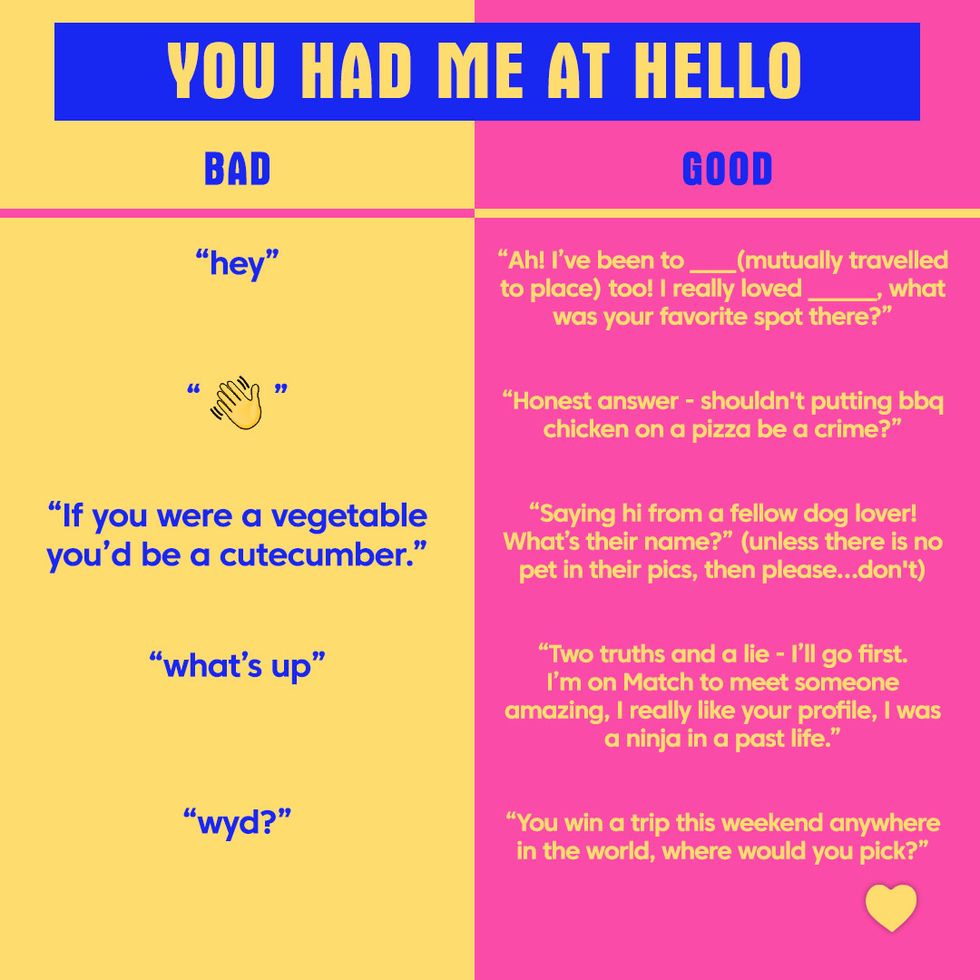 Courtesy of Match
Experts at Match suggest updating your dating profile before Dating Sunday to make sure it's optimized for the connections you're looking for that day. Then, when it comes time to swiping and matching, draw people in with interesting conversation starters — none of the "hi!" "what's up?" or "wyd?" shenanigans.
When Is The Best Time To Swipe?
According to predictions from Match, the peak time to connect with other singles on Dating Sunday will be at 9:15 pm ET (or 6:15 pm PT). The online dating service predicts this is the time of day at which most singles will be available to connect and chat.
Who Was Most Successful Last Year?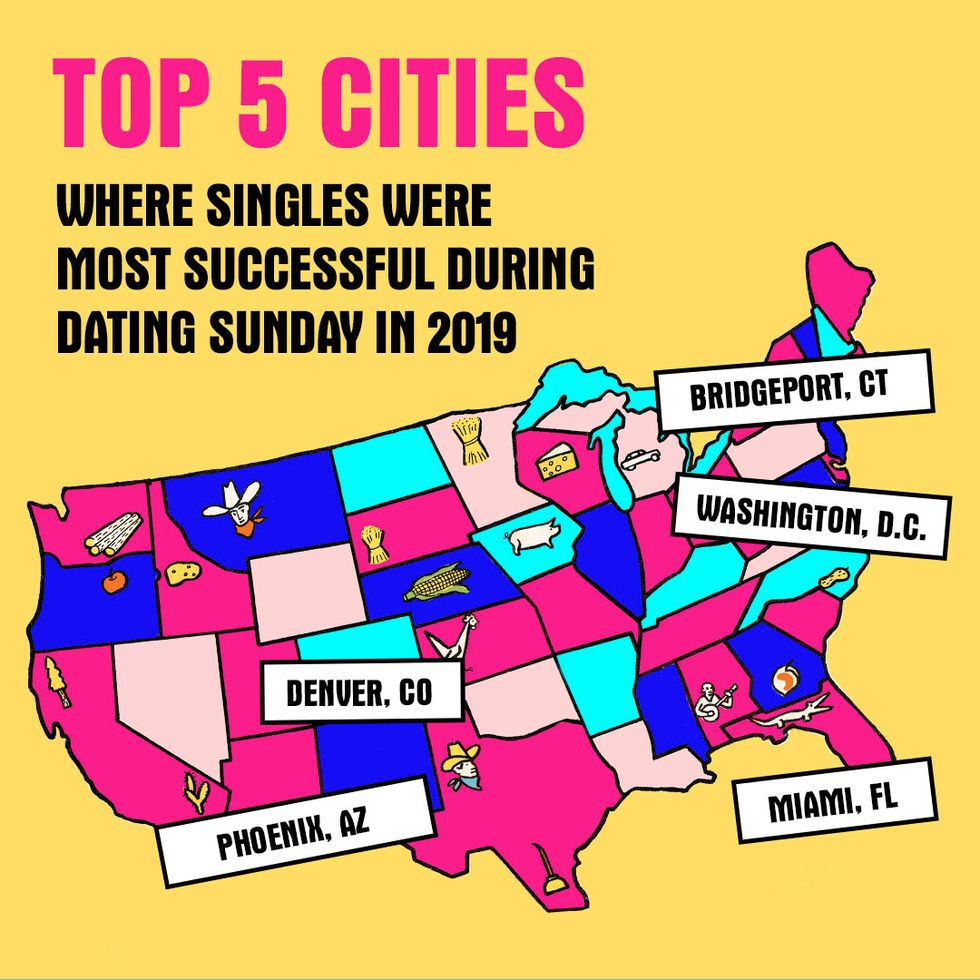 Courtesy of Match
Singles in Miami, Florida, Washington, D.C., Bridgeport, Connecticut, Phoenix, Arizona, and Denver, Colorado had the most success on Dating Sunday in 2019.
Follow Swoon on Instagram.