TRIGGER WARNING This article or section, or pages it links to, contains information about sexual assault and/or violence which may be triggering to survivors. National Sexual Assult Hotline:

1-800-656-4673
Before this week, I had never seen "Gossip Girl." I had heard the names
Serena van der Woodsen and Blair Waldorf, but I did not know anything beyond their names and that it takes place in NYCFrom my limited exposure, I have found seven examples of rape culture in the first eight episodes alone.
1. Chuck Bass is a predator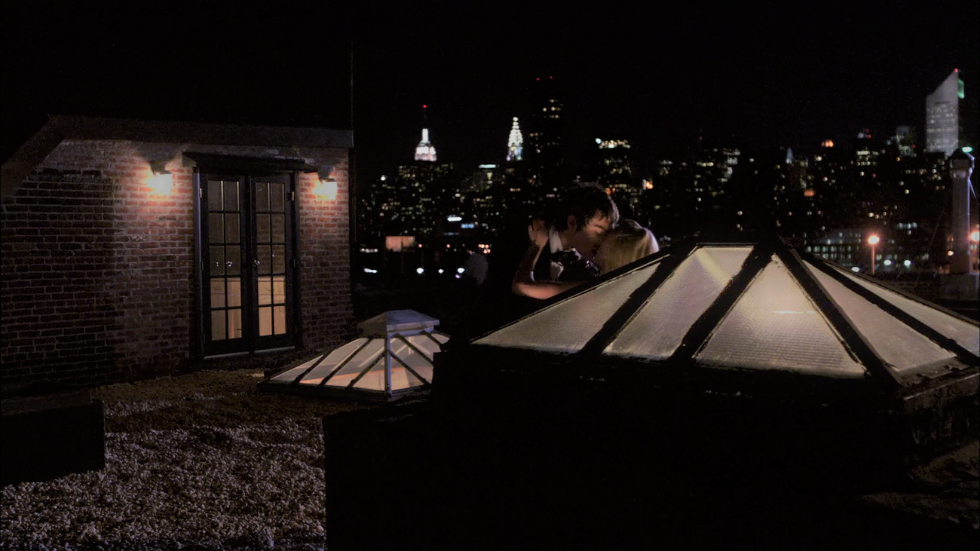 Chuck Bass is a confusing (and generally awful) human. In the first episode, the writers and producers are clearly setting Chuck up as the "bad boy" of the group. He drinks and parties excessively. But he also attacks people. In this scene, he attempts to sleep with Jenny, a fourteen-year-old high school freshman. She tells him no repeatedly, and Chuck responds by offering her more alcohol and isolating her from the party.

2. Chuck Bass is a repeat offender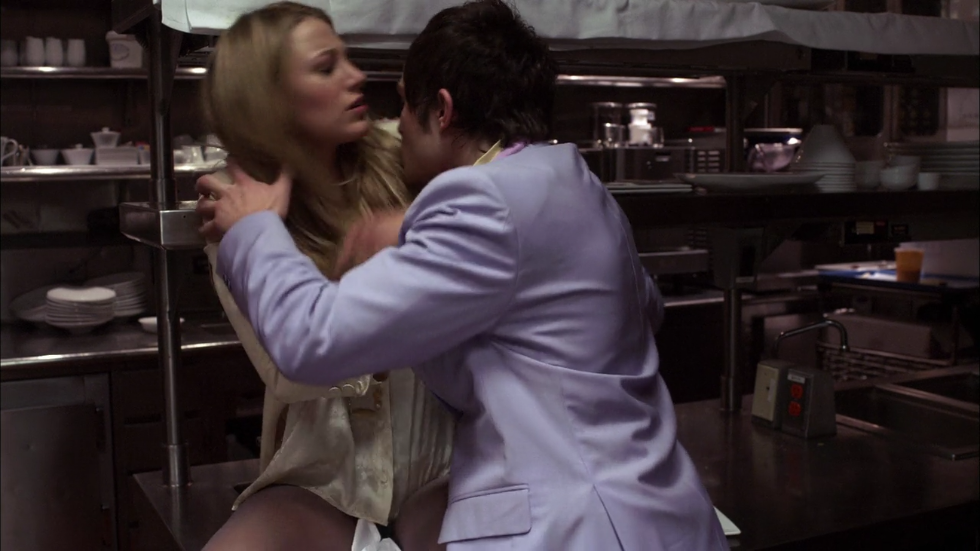 Chuck perpetuates the acceptance of rape culture so much, he gets two bullet points. He attempts to assault two women in the first episode alone.

3. Blair jokes about Chuck's victims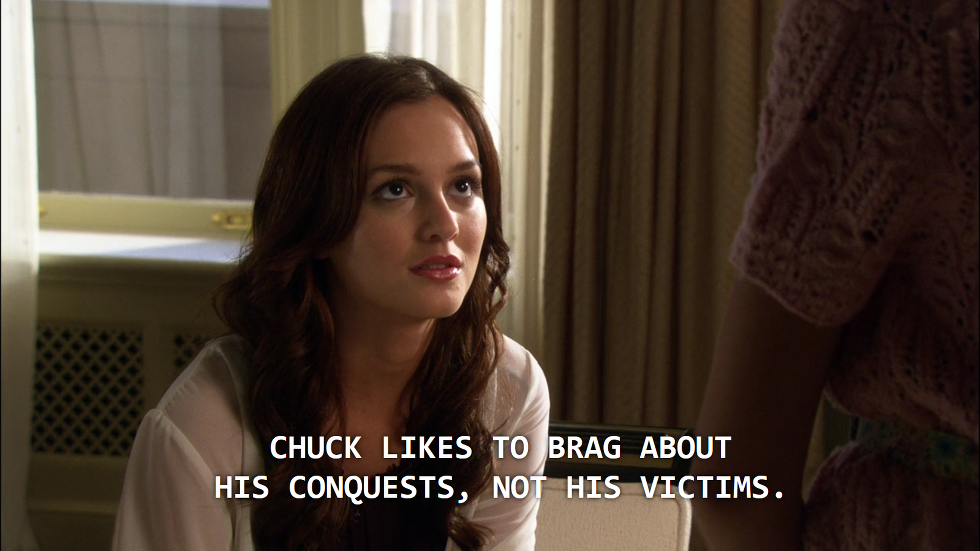 The morning after Chuck assaulted Jenny, she goes to speak with Blair about what people are saying about her. Instead of supporting Jenny or offering to help her with Chuck, Blair makes light of the fact that Chuck has many victims.

4. Chuck Bass gets a redemption story arc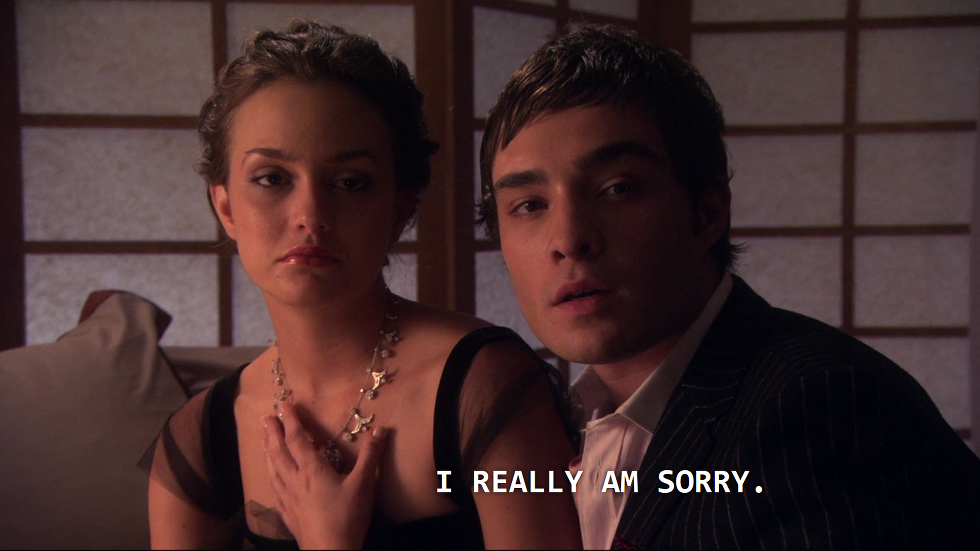 By episode eight, the tide has shifted for Chuck Bass. He has fallen for Blair, buys her an extravagant present, and tries to win her heart. Why does the predator get a redemption arc? Nate's family and personal life is a wreck, while everything is looking up for Chuck. I'm overseeing attackers get the W.

5. Blair assaults a married man because she was dared to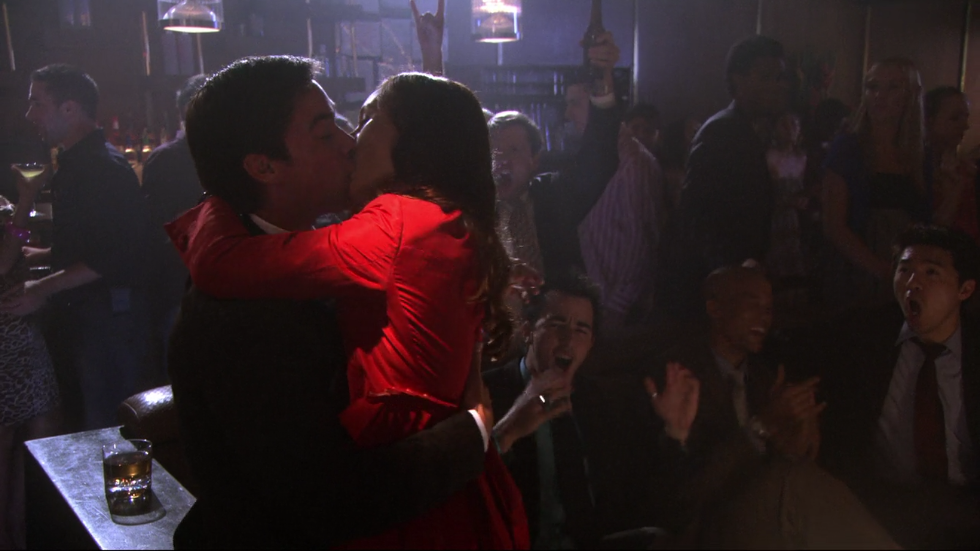 Chuck is not the only problematic character on the show. In episode five, Blair kisses a drunk, married man because Jenny dared her to. She just walks up to him and kisses him. As you can see from the picture, his friends love it. They cheer like it was the greatest thing they've ever seen. When his wife finds out, both of them are clearly hurt. This man is not 100% innocent. He attracted Jenny's attention when he cat-called Blair, but that does not mean that Blair can kiss him without his consent.

6. The female characters are portrayed as virgins or sluts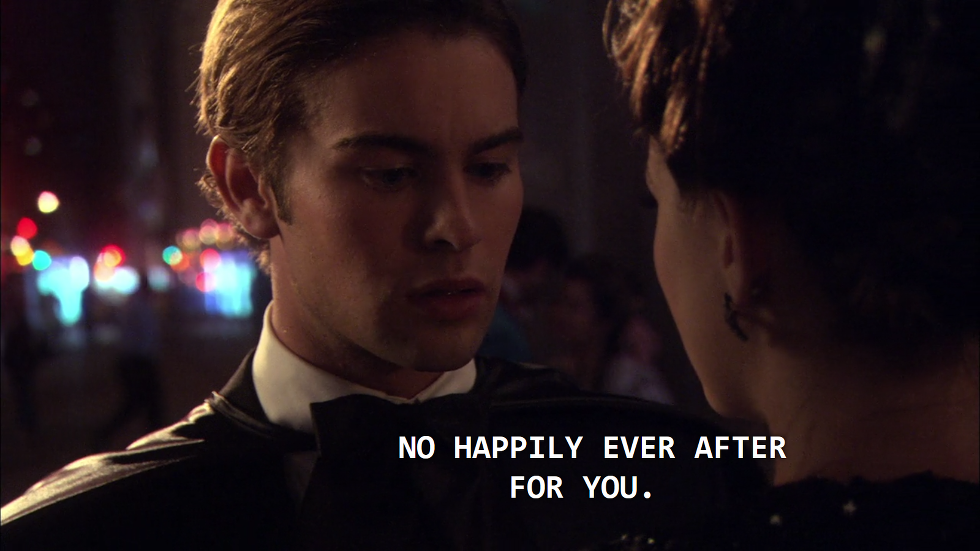 Please explain to me why women in this show are either played-up as pure or as sluts. Blair makes a huge deal out of her virginity. In episode six, she sends Nate on a scavenger hunt to find her before midnight so they can finally have sex. When Nate arrives after midnight, Blair tells him, "No happily ever after for you."
Jenny is scared that people will think she's easy after Chuck attempted to sleep with her. As mentioned before, Blair reassures her that Chuck doesn't brag about his victims.
During the first eight episodes, Serena is undermined over and over for sleeping with Nate. Is it alright that she slept with her best friend's boyfriend? Absolutely not. Is she a slut for doing so? No.

7. Drunk sex is normalized
Nate and Serena have drunk sex. Not only do they have sex drunk, it is on top of a bar and they're both underage. Additionally, Chuck sleeps with countless drunk women. There is a lot of drunk sex on this show. Not once in the first eight episodes has anyone mentioned how problematic drunk sex is. Legally, you cannot consent to sex when you're drunk. I think that it is incredibly toxic to be normalizing sex without consent.
Ed Westwick, the actor that plays Chuck Bass, was accused of sexual assault last November.

The first season of "Gossip Girl" was released 10 years ago, but is still a favorite television show of many women of my generation.
Never forget, modern media shapes the way we view the modern world.