As a poor college student, I would be lying if I said I never ruminated on the idea of having a sugar daddy. It isn't uncommon for college students to highly consider joke about becoming strippers or finding a sugar daddy to make ends meet.
Call me crazy, but I wouldn't be adamantly opposed to sending the occasional foot picture to some rich dude chilling in L.A. in exchange for a weekly allowance. What's so wrong with that? It's not my fault someone with an abundance of money has a foot fetish. I might as well reap the benefits, right?
The other day, a man messaged me on Instagram in search of an "obedient baby" he could spoil. Were my dreams of having a sugar daddy about to come true? Concerned for my safety, but more so curious, I decided to see if this guy was legit.
Here's what it's actually like when someone asks you to be their sugar baby:
Love at first DM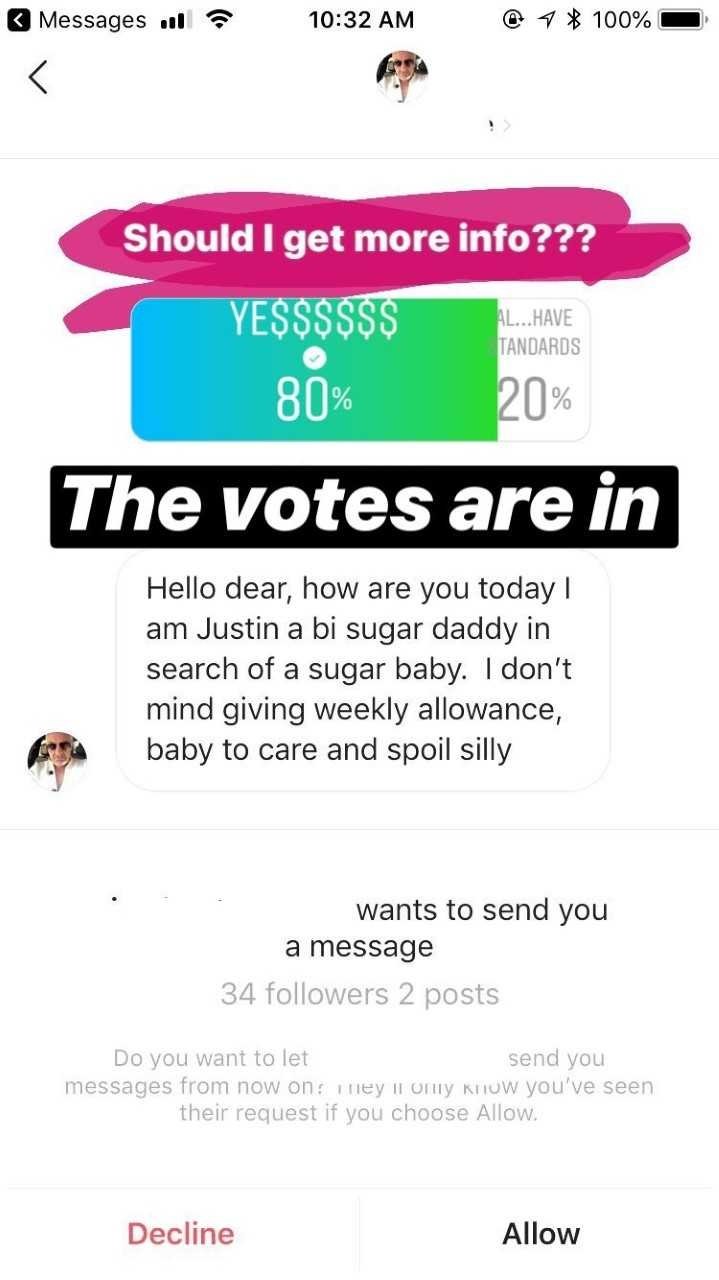 When a man claiming to be a sugar daddy messaged me I let my followers decide whether or not I should respond. A whopping 80 percent said yes, so naturally I had to get more info.
ISO an obedient baby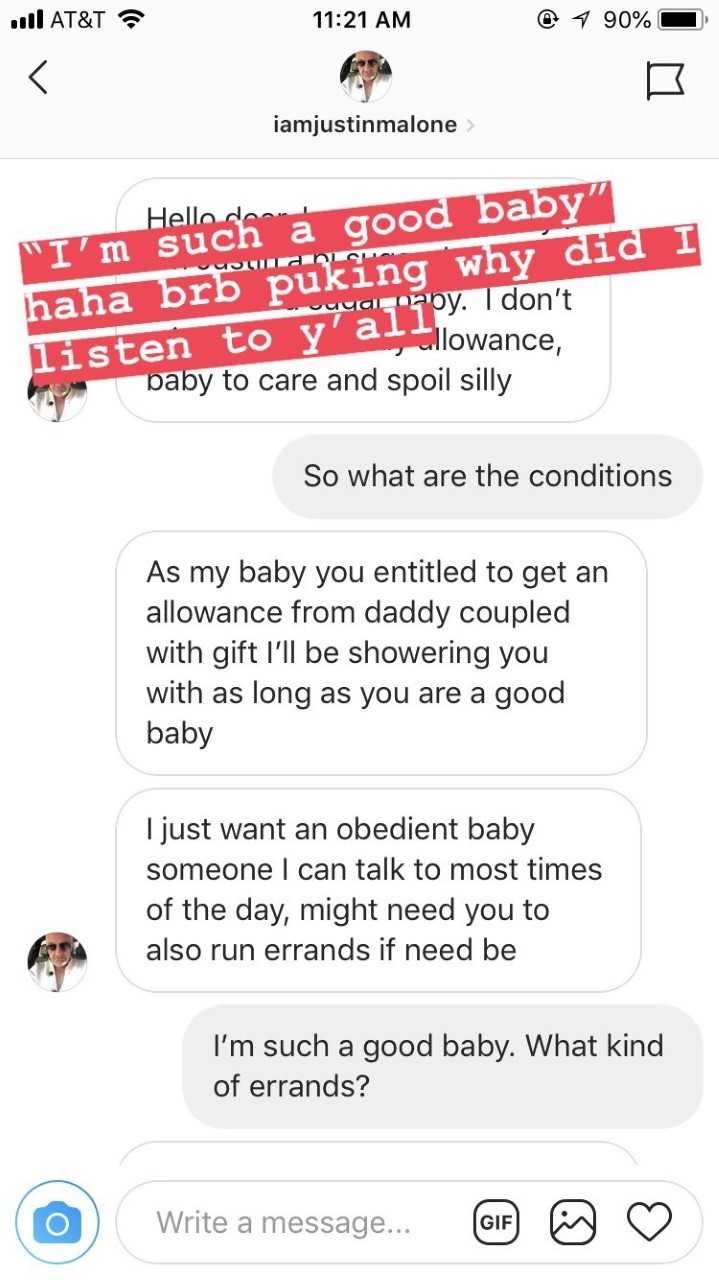 I am as disobedient as they come, but he doesn't have to know that.
Hi, come kidnap me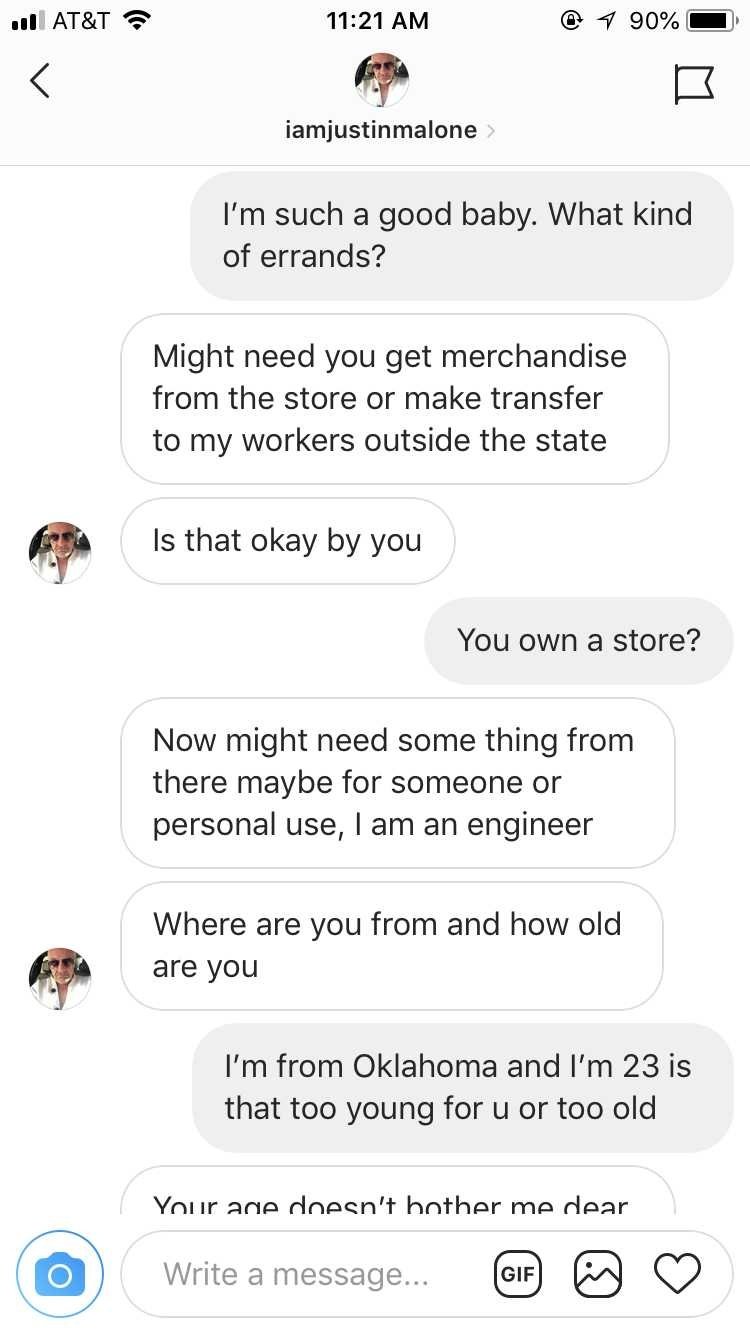 Why I gave him my age and location I don't know, maybe I am just overly dedicated to my small pool of followers.
"Drop me a line"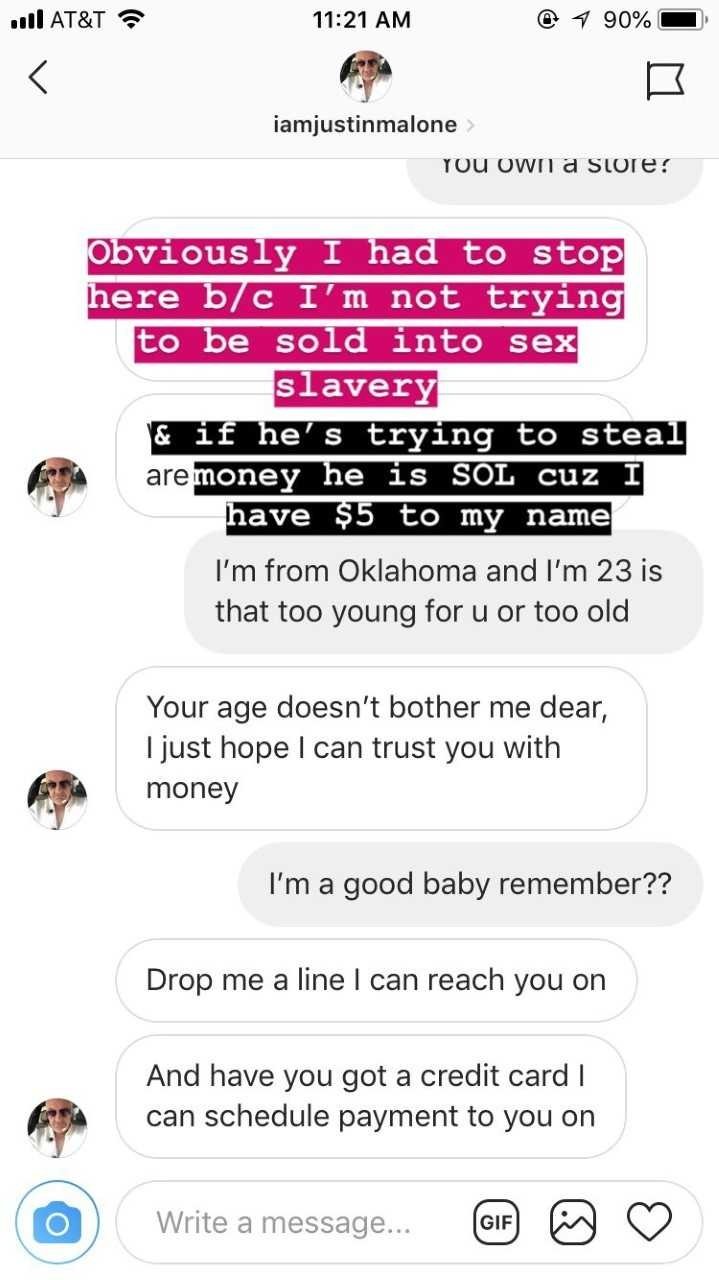 First off, it's 2018 Justin Malone. We don't use land lines anymore and Venmo is my preferred method of payment. At this point, I stopped responding because he is obviously a scammer.
But the fake sugar daddy persists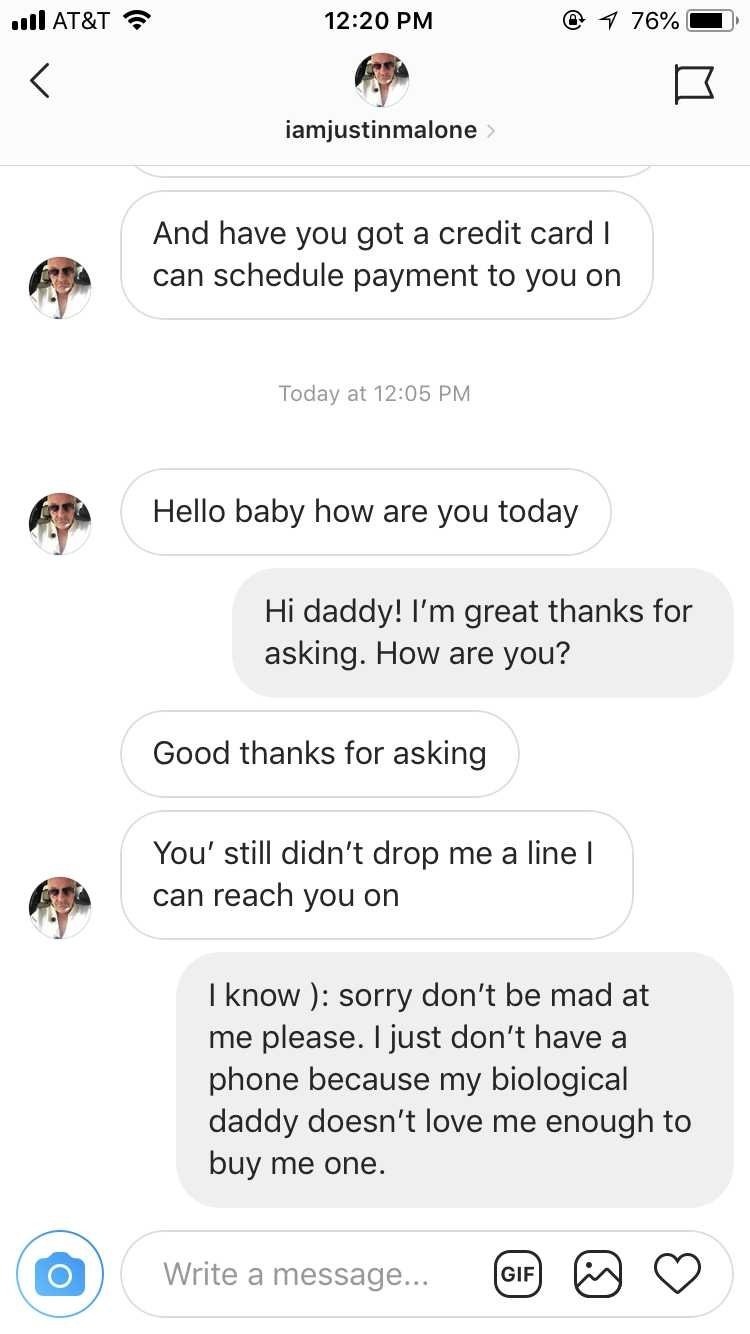 PSA I do have a phone, but you bet your bottom dollar I wasn't giving him my phone number. Another PSA my "biological daddy" does love me enough to buy me a phone (also, dad if you're reading this I'm sorry).
39-years-old my A$$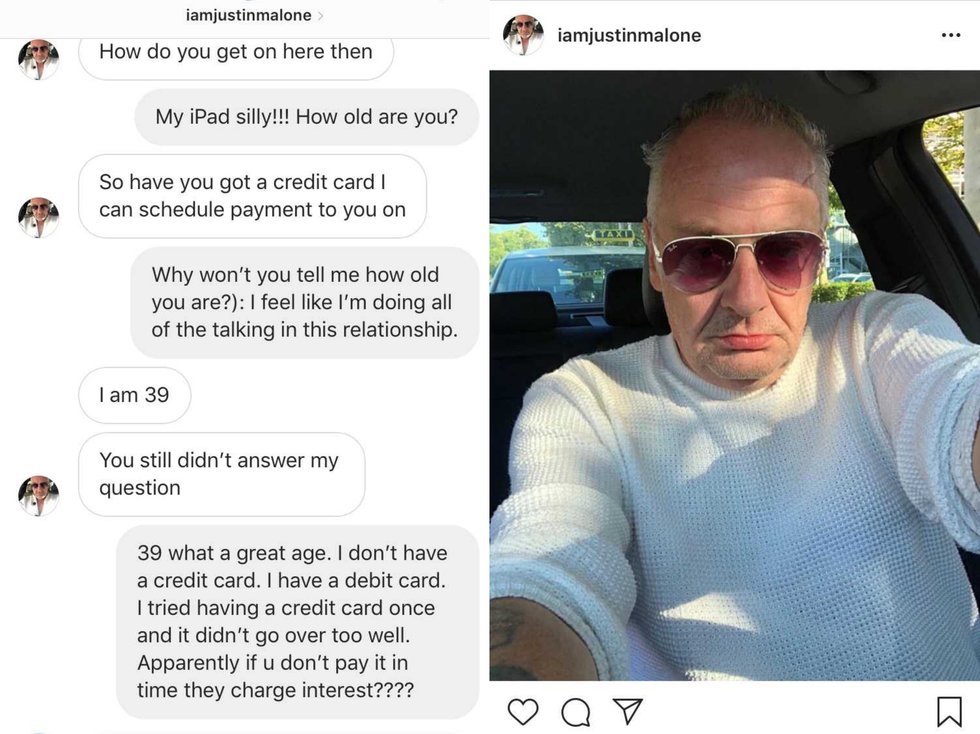 The biggest scam of all is @iamjustinmalone trying to pass for 39. He is AT LEAST in his 50's.
Let's talk money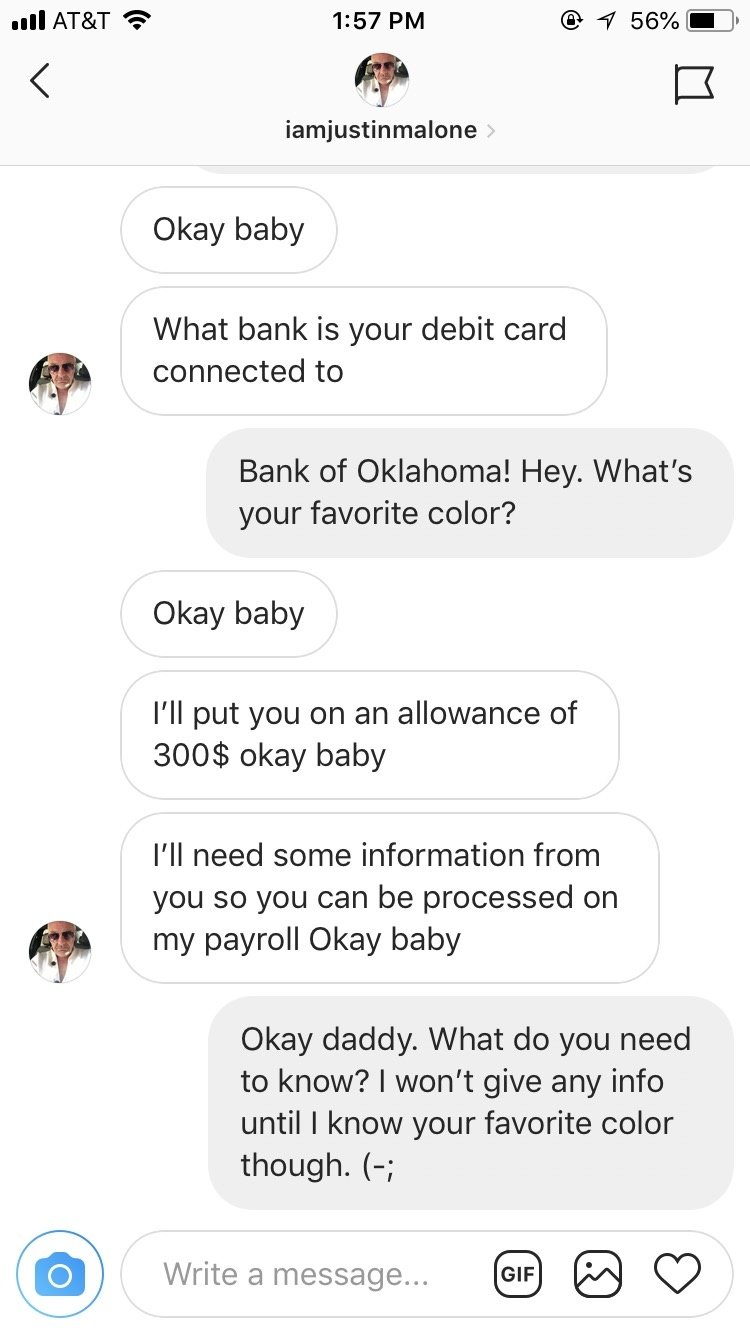 The things I could do with $300 a week... Too bad he's FAKE.
But what's your favorite color?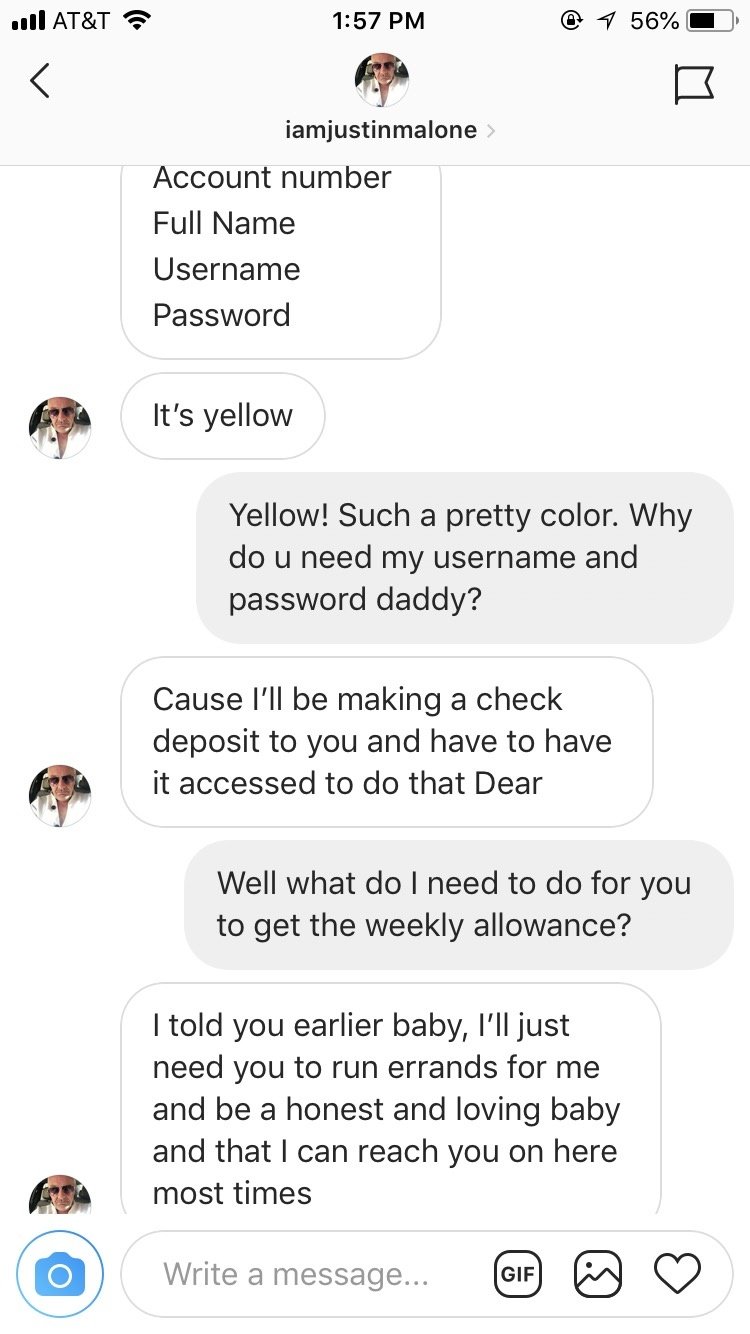 Would you like my social security number, too, daddy? I honestly can't believe people fall for this.
So rude that he didn't ask for my fav color back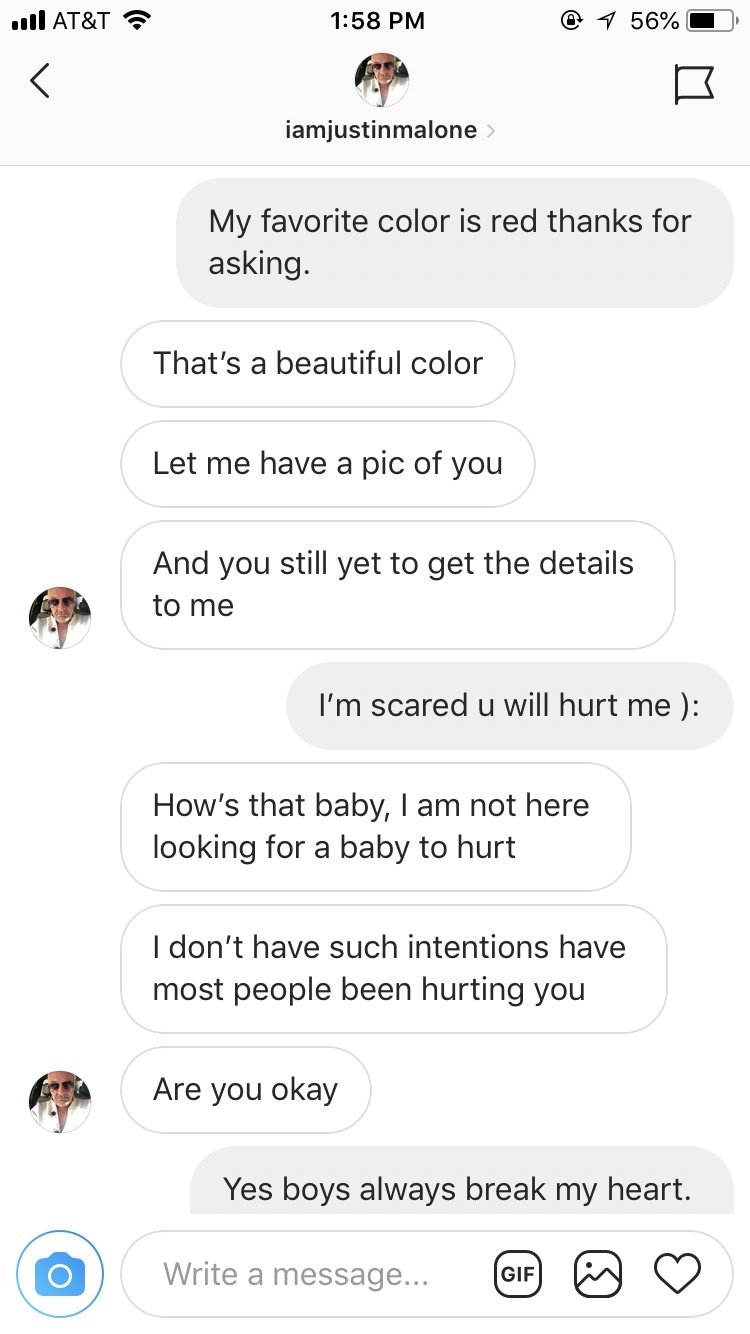 The only thing daddy wants to hurt is my bank account.
It's over, daddy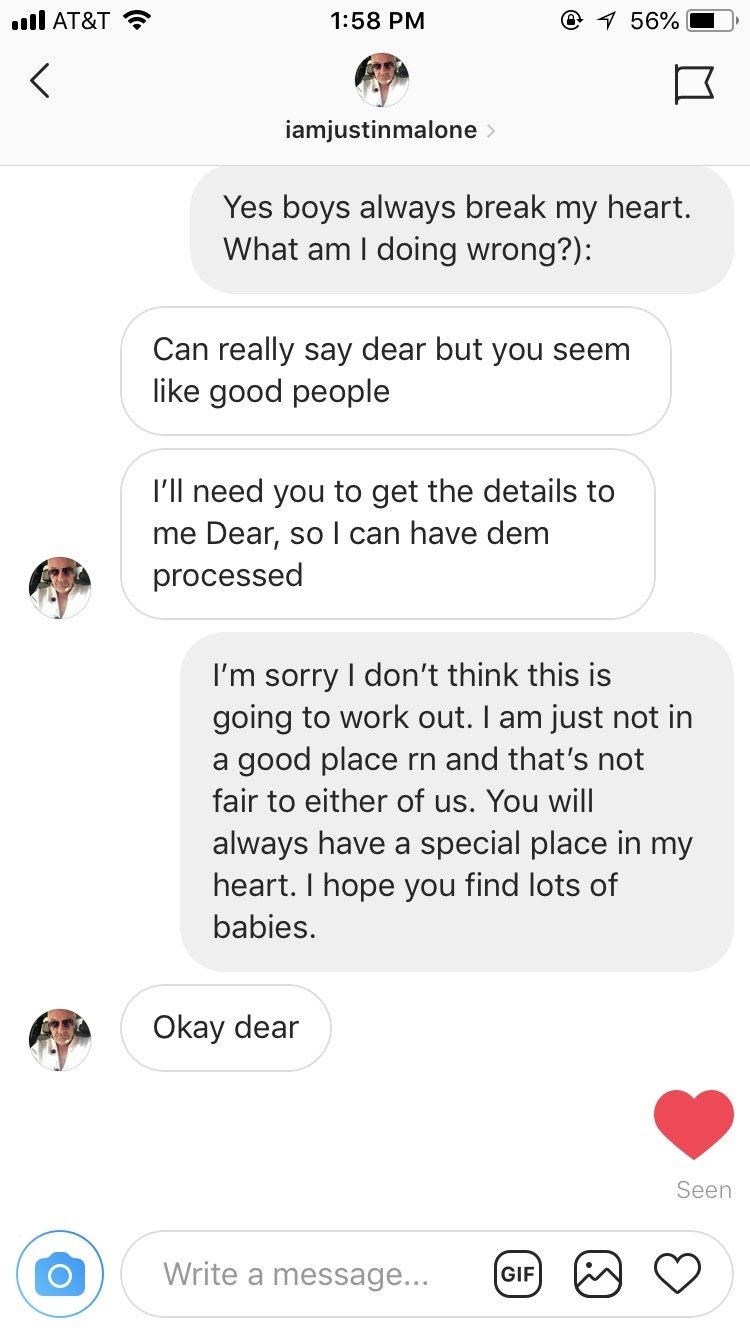 Probably the most civil break up I've been through to date.
#StopFakeSugarDaddies2k18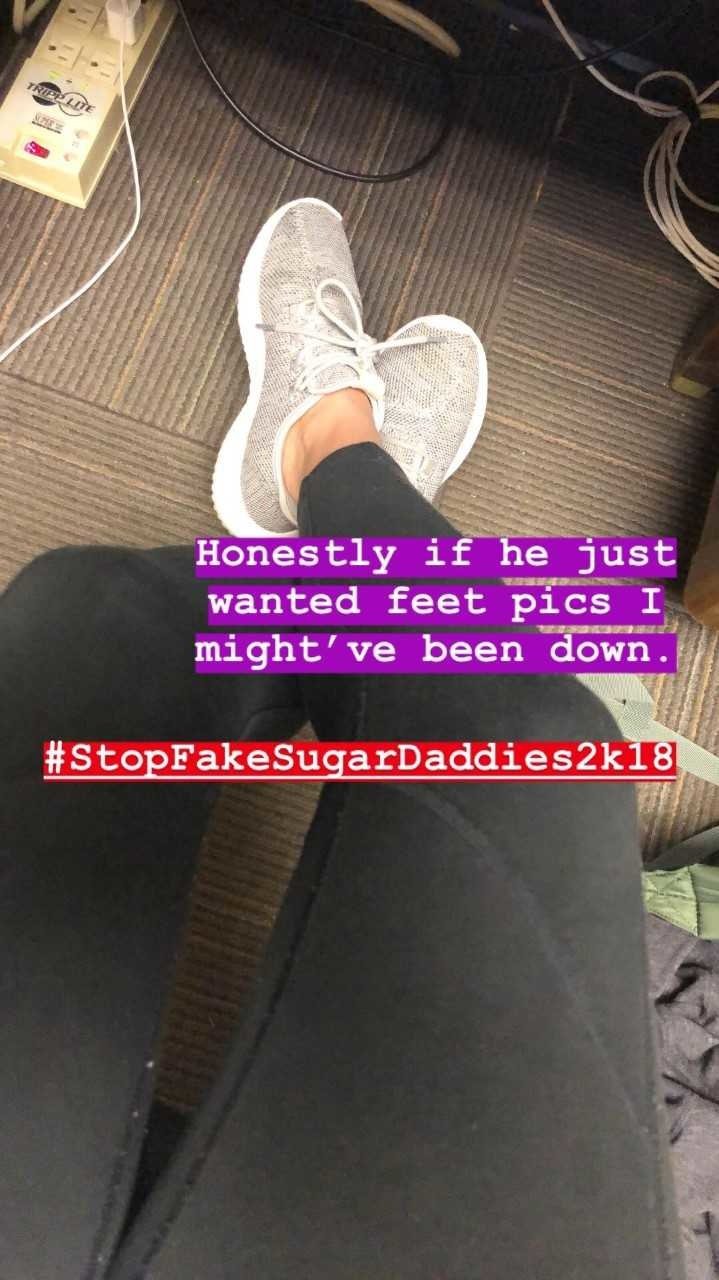 Where are all the feet lovers at???
All jokes aside, it is important to be cautious of scammers like @iamjustinmalone. Predators use social media to prey on naïve people who end up with stolen money—or worse—in danger of being forced into human trafficking. Be careful who you trust, especially when it comes to social media—and please for the love of GOD, do not by any means give someone your bank information, address or full name.

Fingers crossed this guy doesn't track me down and kidnap me or steal all $5 in my bank account, in the meantime, I am in still in search of a legitimate foot loving sugar daddy.