The world we live in today is shaped around social media; we shop, apply for jobs, watch movies and even start dating online. Dating websites such as Tinder and Bumble are the biggest phenomena of our generation. It's hard to imagine that thirty years ago our parents were going about their days without the use of the internet.
I asked 12 college students about how their parents' met before the rise of social media, here are all the cute, internet-free ways they met:
1.Thank goodness for spilled chocolate.
"My mom didn't go to college so she asked a family friend for a job right out of high school. Once she got hired the family friend told my dad that there was a cute young girl coming to work and asked him to leave her alone. They ended up having the same lunch break for the first few weeks. One day my mom spilled chocolate on her shirt and my dad offered to clean it at his apartment, so they went. While my dad was in the bathroom cleaning the shirt my mom jumped on his bed and said 'this will be mine one day.' They were married for 25 years." - Lucy P., age 20
2. Freshmen year mems!!
"My parents met at Syracuse University the second day of their freshman year. They were living in Sadler Hall and were both convinced to go down to the ice cream social by people on their floor. By the time both of their friend groups got there, the ice cream had melted. My parents were friends for a year before my dad formally asked her out their sophomore year. They've been together ever since!" -Allegra C., age 20
3. How to stalk your un-stalkable crush? Our moms have all the answers.
"A mutual friend of my mom and dad's introduced them to each other a the start of their sophomore year of college. My mom says she knew right away that when she met my dad they were going to be together, but of course, my dad was clueless and didn't think anything of it. After they initially met, my mom says she would always look for my dad and his green backpack on campus so she could casually run into him and strike up a conversation." - Meredith C., age 20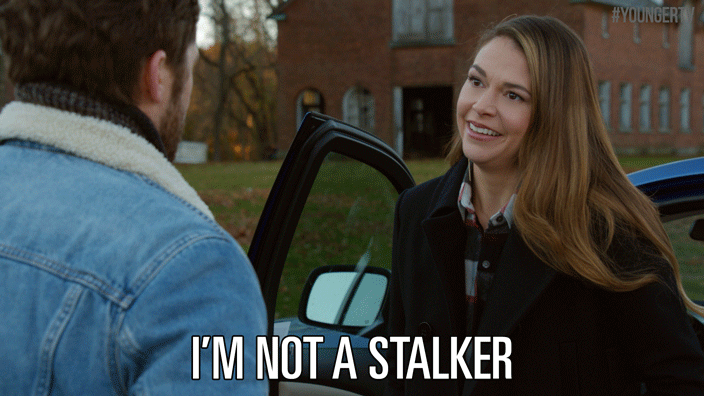 4. Star Trek making hearts swoon!
"My parents first met when they were both working at the same insurance company in Connecticut. My mom decided to get involved in the company's volleyball league and my dad was on one of the teams. She says she remembers liking his voice, which is fairly strange, and that she thought he was nice. They bonded over 'Star Trek' on their first date and the rest is history."- Sarah M., age 20
5. Blind dates aren't always so bad.
"My mom and dad had a mutual friend when they were in college; one day, he set them up on a blind double date with him and his girlfriend at the beach. My mom went home that night and told all her sorority sisters that she was going to marry my dad. A few years later he took her back to that beach and proposed. The guy who set them up and his wife now are my godparents." - Julia W., age 19
6. Thankful for ski trips.
"My parents both attended the same university. They studied abroad in different places but their university hosted a Thanksgiving ski trip to Switzerland for all students studying abroad during the fall semester. They met on the ski trip, however, my mom was dating a different guy at the time. Basically, my mom cheated on her boyfriend with my dad and they've been happily together ever since!!" - Anonymous, age 20
OOPS!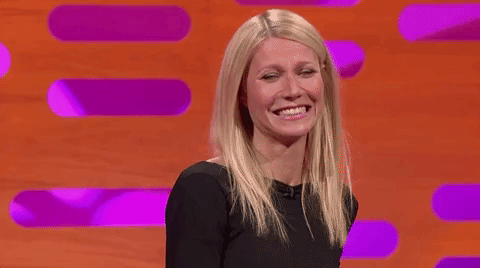 7. You know what they say about California girls...
"My parents first met one day at the beach in California. My mom was there with her friends and my dad was surfing. He and his friends went up to my mom and her group of friends and invited them to their UCSD surf team party. She went to the party with him and they were together for 30 years after." - Maya P., age 19
8. Yay for blind dates and mixers.
"My parents both had friends who were dating at the time, so they set them up on a blind date. At the time, they were both talking to other people so it was super awkward. However, after a few weeks or so, the four of them went to the same mixer together, and then they just hit it off from there. They dated for about a year and a half until my dad proposed, and then they spent about four years traveling the world after they were married until they decided to have kids." - Ashley B., age 19
9. Go, Grandmas!
"My grandmother met my dad on vacation. Once she went back home she showed my mom a picture of him, and my mom was not into it. Six months later my grandmother swindled my mom into going on vacation with her where my mom accidentally just happened to run into my dad. They got married a year later and have been together for the last 20 years. Let's just say my grandmother is an amazing matchmaker." - Anonymous, age 19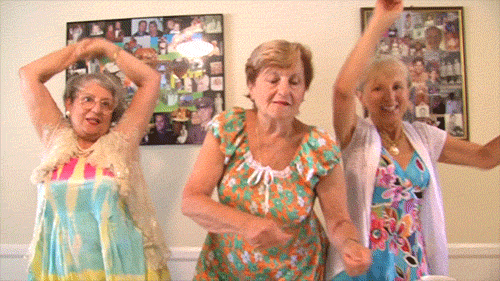 10. First love isn't always your last!
"My mom and dad both worked at Ernst & Young together. My mom was my dad's boss, and she was very attracted to how good he was at his job. My mom later left the company and my dad moved to a different branch. At that point they felt comfortable to start dating, they are divorced now though.
My dad met my stepmom at a bar in San Francisco. My dad was just chilling and ordered a beer. Then my step mom and her friend walked into the bar. My stepmom was getting hit on by some big rich tech guys, and my dad was just minding his own business. Then my step mom's friend, who had a boyfriend, started chatting up my dad and forced him to chat with my stepmom. Then they went on a date and have been together ever since." - Leif Carlson, 19 Northeastern University
11. Chivalry isn't dead after all
"My parents met at Northwestern University. My dad graduated the semester before my mom started, but he finished in three years instead of four so all of his friends were still on campus. Since he stayed in the Chicago area for grad school he was always visiting NU's campus. They tell me they met since some of my dad's friends lived in the same dorm as my mom and he noticed her when he was holding a door open for people one day. They dated throughout my mom's time at college, got married the summer after she graduated and have been together for 34 years." - Allie S., age 19
12. Nice eyebrows are the key to anyone's heart!
"My parents were introduced by my mom's gay best friend—he noticed my dad's eyebrows and thought my mom couldn't pass that up. They became close while my mom worked at my dad's video store. My mom remembers them bonding by watching 'The Jerk' She says that my dad reminded her of the jerk. They eventually moved in together and got married." - Rody C., 19
Next time you're swiping away on Tinder remember that the likelihood of you finding anything more than just a hasty hookup are very slim. Go old school and flirt with someone at your local bar!