Many of us will send a not so PG photo to someone at one point in our life. One in four teens report that they have sexted in the past; one in eight teens say that they have sent out a nude through some form of social media.
Although it's implied that both parties are to keep such photos private, revenge porn is very prominent among our society today!
Revenge porn is a form of online harassment that can leave people feeling extremely violated and unsure of who to trust.
However, as devastating and humiliating as this situation might be, you are not alone!!
Celebrities such as Miley Cyrus, Kat Dennings, Tiger Woods, Kate Hudson, Scarlet Johannson, Kim Kardashian, and Tyler Posey have all gotten their nudes leaked! Yikes!
If this happens to you it's only natural to feel shocked and frustrated. However, before you react in any way take a few seconds to breathe and process your actions. As embarrassed as you might feel right now, we know a few steps you can take to make this situation a little better!
1. Talk about it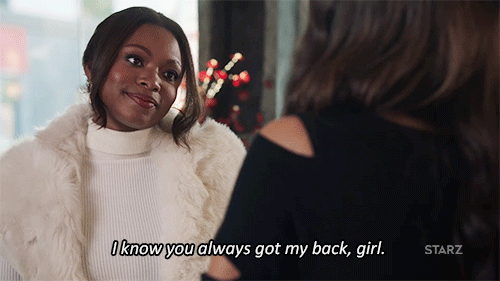 Reach out to your friends! Although telling more people about this might seem like the wrong idea, it's important to have a support system in place. Other than offering you a shoulder to cry on, your friends can report the picture if it has been posted on social media! If you need extra support, call the Cyber Civil Rights Initiative's crisis helpline at 844-878-2274 to speak to a professional counselor!!
2. Contact the authorities
Although this step might seem a little drastic, it can be very necessary! Contact the police and make them aware of your situation—make sure to take screenshots of the posts and relevant messages, try to provide as much information as you can! If you are under the age of 18 in the photos, the person responsible for sending them out can be charged with distribution of child pornography.
More than 30 states, including the District of Columbia, have laws in place against non-consensual disclosure of sexually explicit images and videos. If you want to know the cyber civil rights that apply to your situation before contacting the police, head here for state-by-state information!
3. Get it removed
So you don't want to contact the authorities, but you still want to get those pictures down? Check out the CCRI's guide to removing material from major social media platforms like Twitter, Instagram and Facebook. If you took the image yourself, you own the copyright!
Many victims often don't realize that owning copyright gives you the ability to force sites, as well as other people, to take down the pictures under the Digital Millennium Copyright Act! To strengthen your case you can register your selfies with the US Copyright Office.
4. Contact the person responsible
"With the exception of hacking cases, 99% of the time victims know exactly who is responsible, and it's very provable with IP addresses, login, and other cyber forensic information," - Carrie Goldberg, a New York attorney and a director of the Cyber Civil Rights Initiative.
Reach out to the person responsible and ask them to take the photos down. On the high chances that this doesn't work, let them know that revenge porn and distribution of sexually illicit images count as a misdemeanor in some states (in Alaska, the penalty is up to 90 days in jail and a fine of up to $2,000), and a felony in others (in Hawaii, up to five years in prison and a fine of up to $10,000).
Make sure to stress the fact that if he or she doesn't take the photo down, you will be pursuing legal action!
More often than not, letting the person know that you will be getting in contact with a lawyer, will do the trick!
5. Own it!

Girl, if none of the things listed above work, you gotta own it!
Fire back by posting some feminist or self-love related content. You look stunning and you know it! Yes, this situation sucks and it's absolutely humiliating. But there is no point in being hard on yourself. It's not your fault.