Something I didn't expect to find this year was the happiness I'm currently living with. I consider myself incredibly lucky to be in this state of mind after everything I've faced in the last couple years, and I consider myself even luckier that I met someone along the way.
Recently, my boyfriend, Ryan, took the step and got me a Claddagh ring, symbolizing our relationship together. Not only is it absolutely stunning, but it holds so much meaning.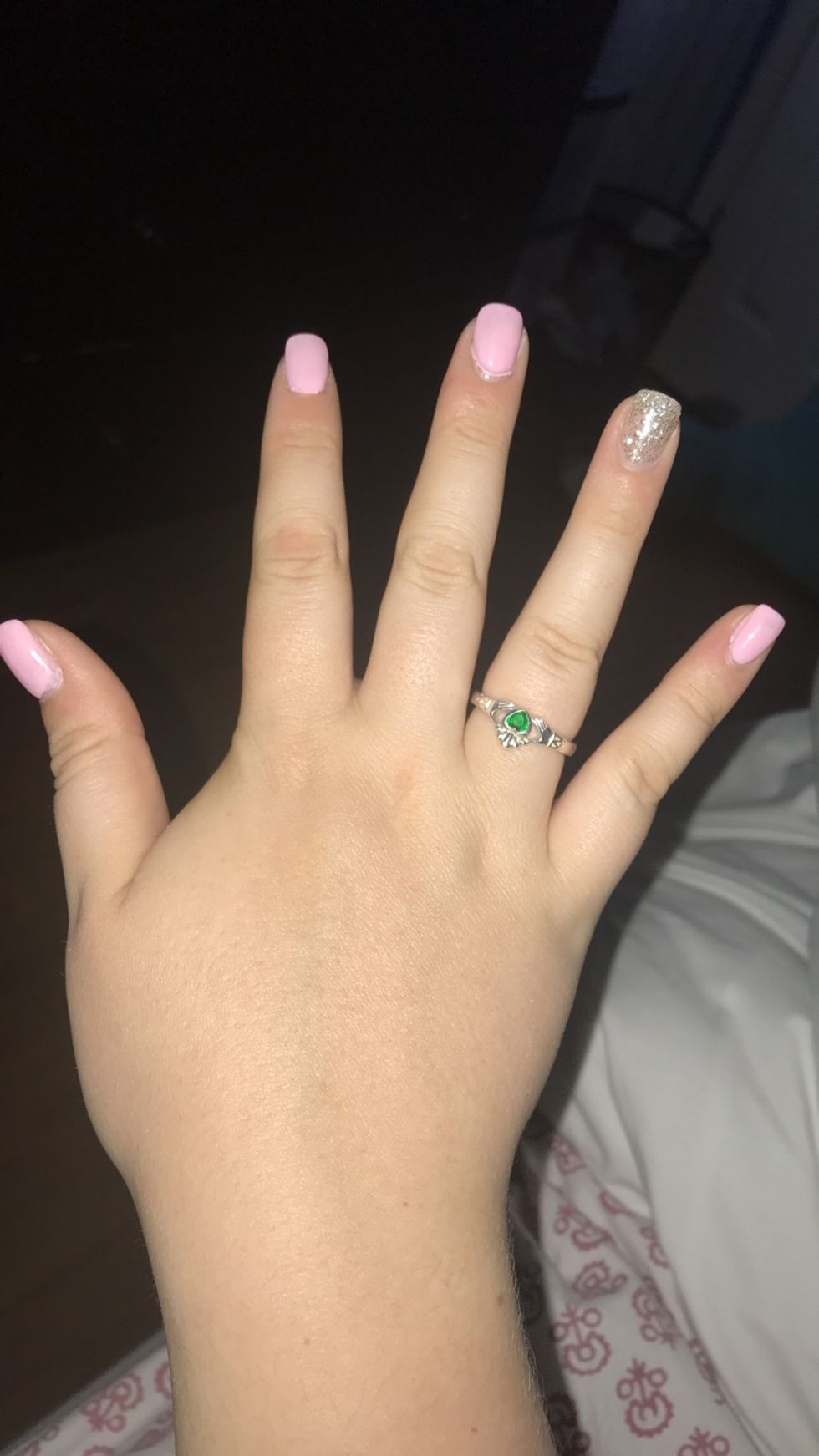 The ring comes from Ireland and represents three things: love, loyalty, and friendship. Two hands are clasped around a heart, representing friendship while the heart represents love. The crown represents loyalty. Not only are those meanings already within the ring itself, but Ryan went one step further and had it engraved with "my heart is always with you" in Gaelic.
My heart burst at this gesture.
We made other promises to each other to in regards to our relationship like waiting to have sex until we are married. Since he is going to be graduating from the police academy in July and will be a full-time police officer, he also wanted it to be a promise that no matter what happened at work he would come home to me.
Through this piece, I'd like to offer a piece of advice for anyone out there who may have experienced some kind of heartbreak - because until a year ago, that was me and I didn't see the light at the end of the tunnel even a little.
Wait.

Concentrate on improving yourself and building yourself up. The one you are meant to be with will come along when the time is right. I never thought this was how my life would be in this moment - I'm incredibly lucky and grateful.