You've effectively caught their attention. You've been flirting for days, maybe weeks. You've already jumped over a few of the beginning hurdles of any new flirtationship: you know their name, you've got their socials, and maybe even their number (or at least you message them on Snapchat). Solid. Go you. But now what? You're ready to take it to the next level.
Is it the boy in the back of your summer class? The lifeguard at the pool you take your younger siblings to? The cute girl that works the cash register next to you during your morning shift? Here's a list of thirteen surefire seduction techniques to score whatever babe you've got your eyes on this summer.
1. Send memes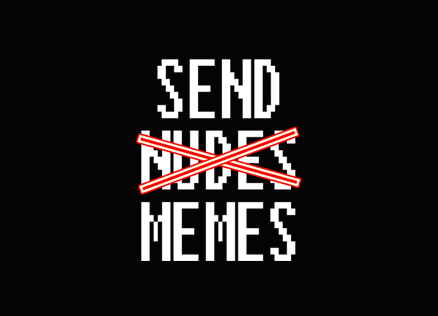 Always. Proven fact: your babe is 10 times more likely to respond to a dank meme over "hey."
2. Keep it light and fun
It's summer, and summer is all about relaxing, getting away from the stress of the school year, and having a heckin good time. So, in the name of summer, keep it happy, flirty, casual, and drama-free.
3. Contribute to their "best summer ever"
Be spontaneous, go on adventures. Road trip, stay out late, swim, hike, eat a lot of ice cream, find free concerts, and do all those other summery things.
4. Bring ya own snacks
Don't be coming over and stealin all the foods.
5. Share ya snacks
There's nothing sexier than a babe with good eats.
6. Actually, suggest things to do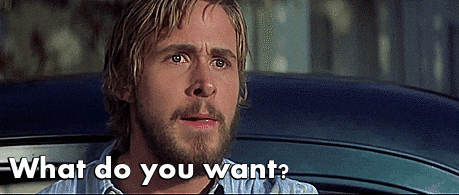 Stop with the passive "I don't know." or "I don't care, what do you want to do?" First of all, it's annoying. Take charge! Plan something for once! Prove to me you're interesting and worth my time.
7. Don't be clingy or desperate
It will not be a turn-off.
8. Make them want you when they can't have you
Like in public, or when you're hanging out with a group of friends. Hello, sexual tension.
9. Have fun without them
Your babe is the bomb.com, I know. But you know you don't need them to enjoy yourself, so go enjoy yourself! This is (most importantly) really healthy for you. But it also makes your babe think about you when you're not with him, which is just an added bonus!
10. @ them on Twitter
Tag your babe in memes, photos, and videos on Twitter, Instagram, and/or Facebook. Ya know, casually drop their username in a post that makes you think of them or is related to an inside joke of yours.
11. Flirt with others

Never put all your eggs in one basket. Get out there, have a good time. You'll be reminded that you are desirable to others, which will give you a little confidence boost when you're going after your babe. It will also remind your babe that you've got options, which is always a good thing.
12. The classic "casual touch"
Sit next to them, bump knees. Walk next to them, brush hands. Laugh next to them, touch their arm. You know how it goes.
13. Exchange looks
There's nothing that drives me crazier than this. You catch their eye from across the room, and you both hold your gaze. Swoon.
There you have it, thirteen gems pulled straight out of the Seduction Bible. Challenge: try your hand at one, if not all, this week! Wishing you all the luck as you go score your babe.