It wasn't until I started college that I heard about Tinder as a lot of my friends started getting on the app and going on dates.
It all seemed that it been going well on their end which gave me the idea to go on it as well since I was in a new environment and needed more dating experience.
I have been using Tinder on and off for a few years now and I've met A LOT of unfavorable guys but thankfully I have made a couple of great friends that I still talk to almost daily.
If you don't believe that my love life on Tinder has been a nightmare, here are screenshots of conversations with guys I will forever regret swiping right on:
1. The boy with the foot fetish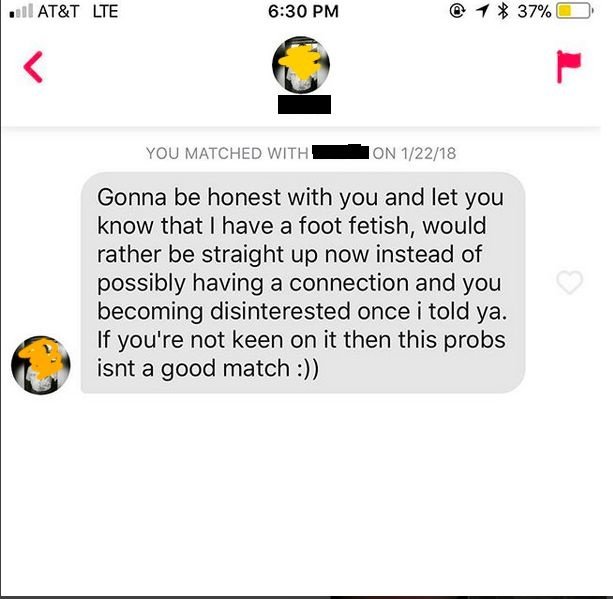 Emilia Rodriguez-Vera
Honesty sometimes is NOT the best policy
2. The boy who read my bio, used key components from it, and made it dirty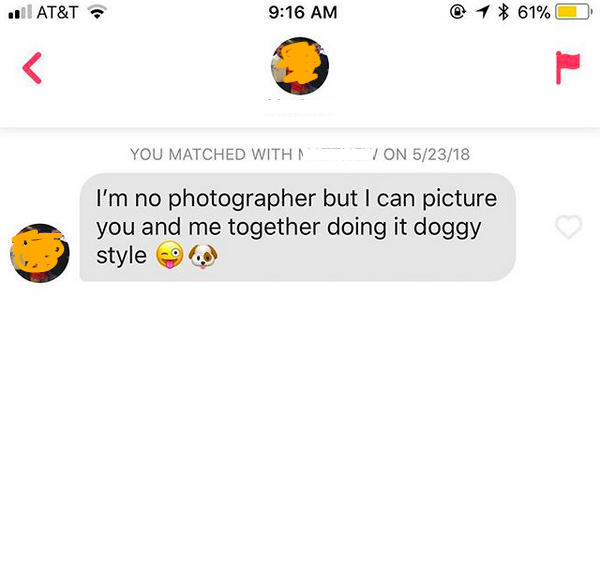 Emilia Rodriguez-Vera
I am a photographer and I love dogs but this was uncalled for!

3. The boy with absolutely no chill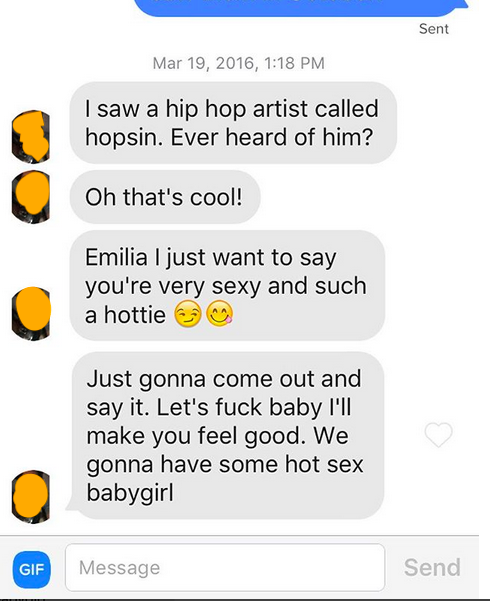 Emilia Rodriguez-Vera
He went 0 to 100, REAL QUICK!

4. The boy who is quite lonely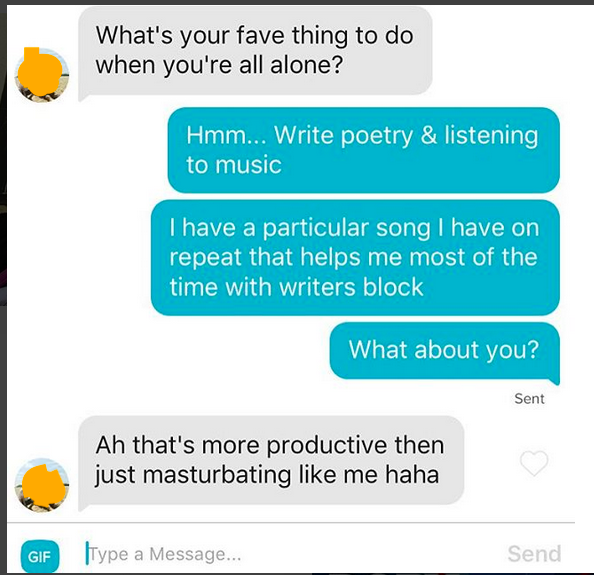 Emilia Rodriguez-Vera
I wish I never asked him what he did in his alone time.

5. The boy who claims sex is a HIIT workout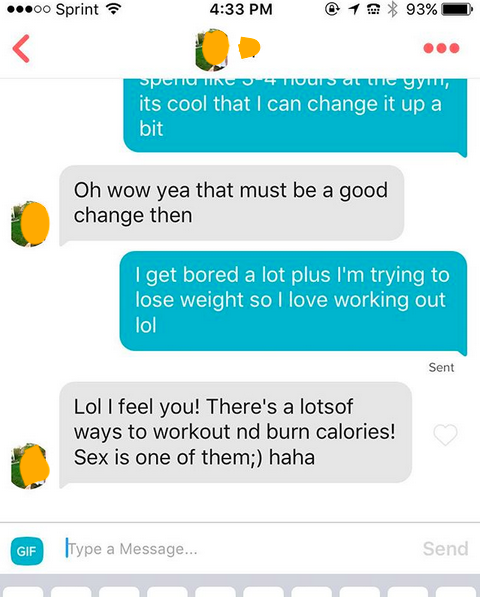 Emilia Rodriguez-Vera
I'd much rather be on StairMaster for an hour if anything to burn more calories.

6. The boy who didn't find my patriotism funny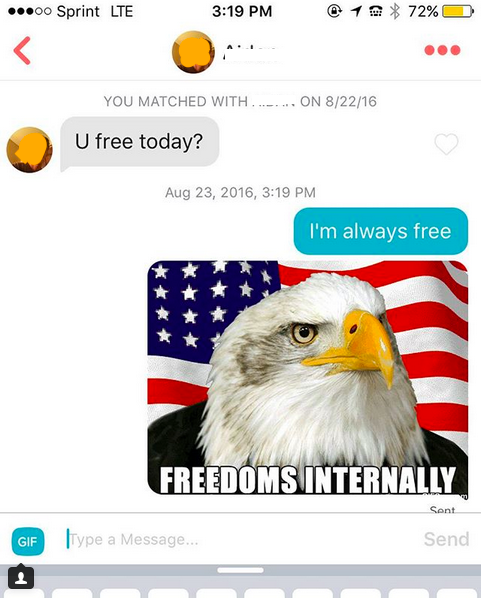 Emilia Rodriguez-Vera
When you have an opportunity like this, you have to seize it. 'Murica.

7.The boy who was immediately dehydrated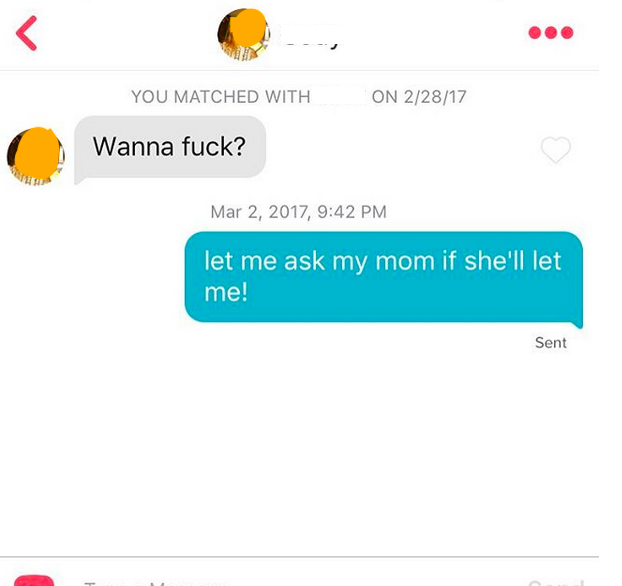 Emilia Rodriguez-Vera
P.S. I unmatched him and I never asked my mom but she would have said no anyways.
8.The boy that needs to get a library card and off Tinder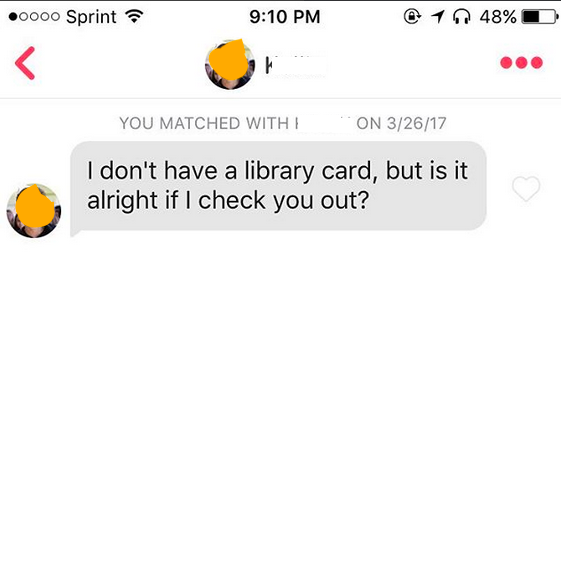 Emilia Rodriguez-Vera
Read a few books before using a cheesy pick-up line that does NOT work.

9: The boy who probably thinks the Earth is flat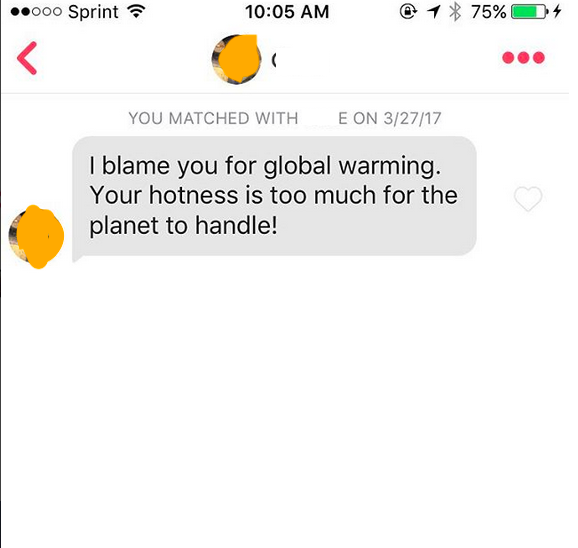 Emilia Rodriguez-Vera
We are ALL to blame for global warming, don't put all the blame on me buddy!

10. The boy who thought astronomy was weird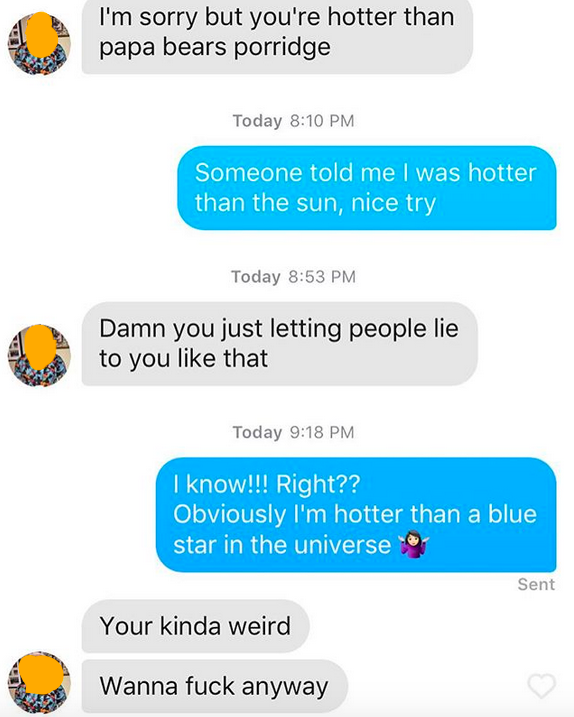 Emilia Rodriguez-Vera
1) You're*
2) I got an A in astronomy class
11. The boy who should have sent me money on Venmo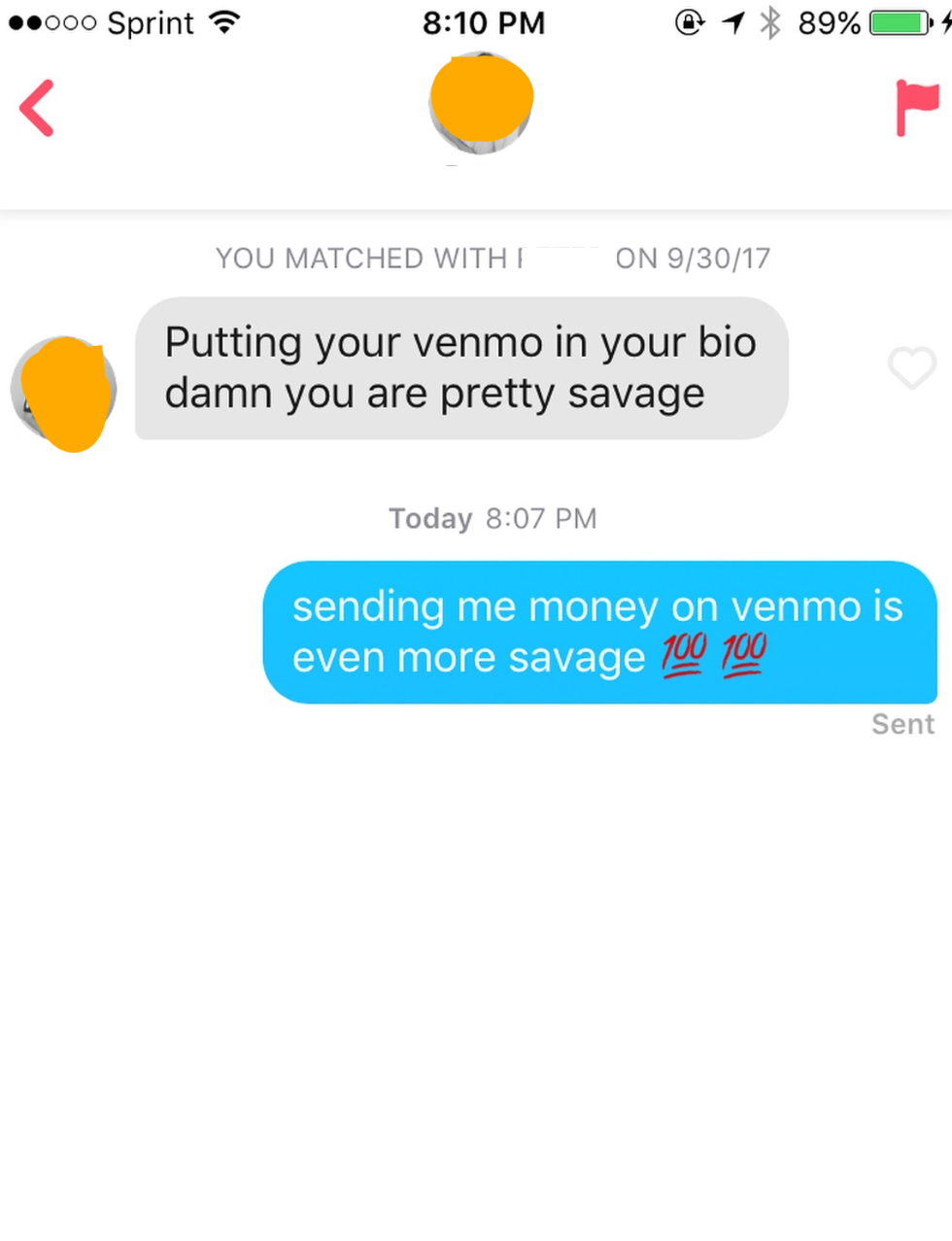 Emilia Rodriguez-Vera
I am a broke college student, I had my Venmo username on my Tinder bio for a reason!
12. The boy who incorrectly assumed my race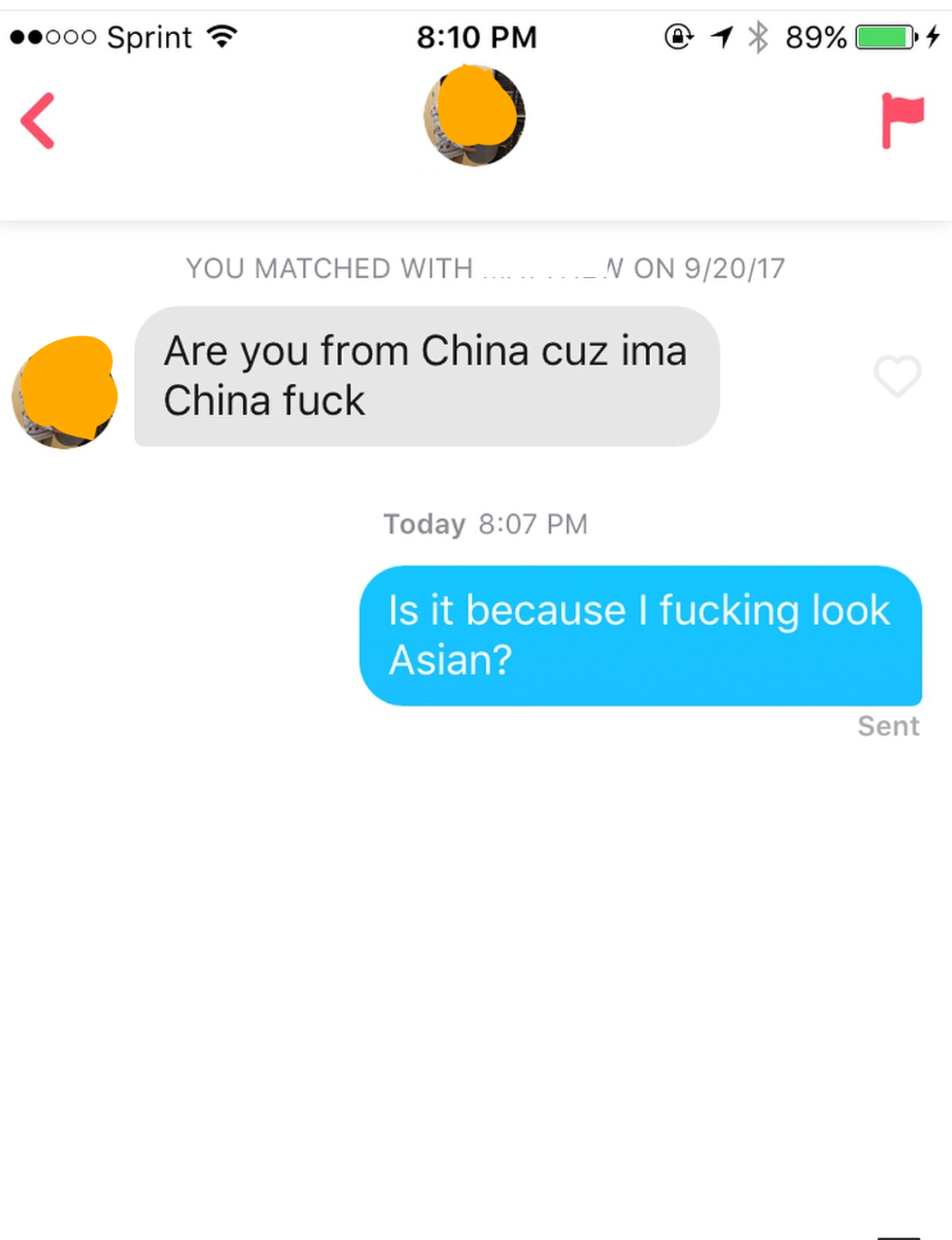 Emilia Rodriguez-Vera
I may look a tad Asian but I am far from being Asian considering my family and I are fully Mexican (born and raised there). Thanks for coming to my TED talk.