Dating is such an exciting experience and can really fill your life up, but sometimes dinner and a movie just don't feel like enough. Whether you're going on a first date or have been married for years, here are some unconventional dates to try with your significant other!

1. Become a tourist in your own city
Maybe it's going to a museum or taking a helicopter ride over the city. Even if you know everything, sometimes it's fun just to re-explore with your love.

2. Spend the day in Ikea
You don't even have to buy anything! You can browse furniture and pretend you're outfitting a new home. Pick out all the things you hate and explore what each other's style is.

3. Pretend to go home buying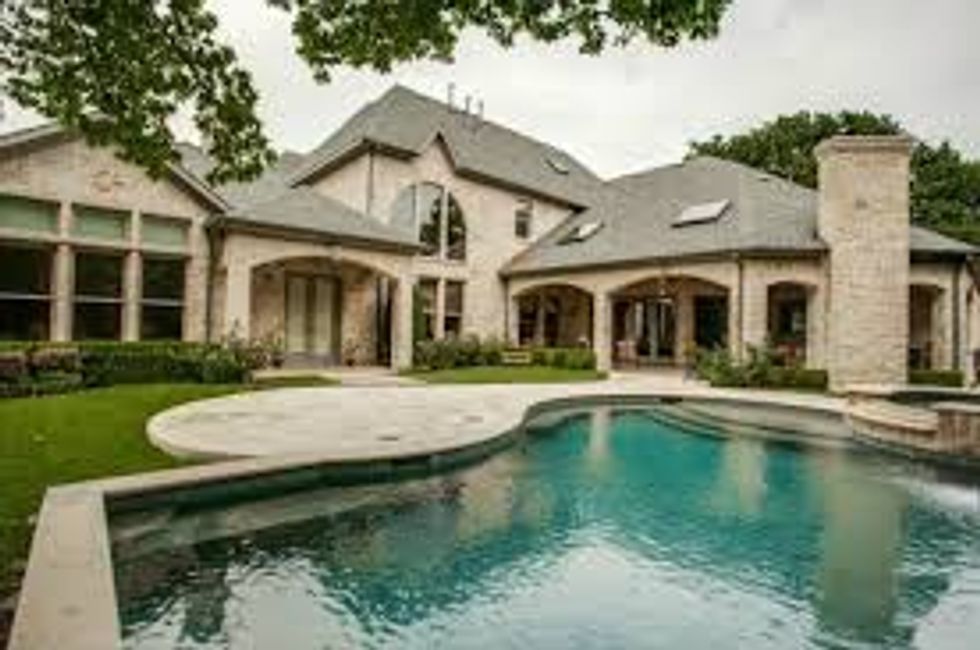 Do you ever wonder what the inside of those fancy mansions looks like? You can make up names and occupations and have a fun day of acting while exploring the insides of those dreamy homes!

4. Test drive cars
Sometimes hopping behind the wheel of a fancy new convertible is exciting, especially if your wallet isn't injured in the process! Take it for a spin with that arm candy of yours!

5. Volunteer
Who says doing a good deed can't be a date? Spend the day working in a soup kitchen or doing yard work for a non-profit. This is a fun way to get some quality time with your love, while also being a good human in the process.
6. Stay in a local hotel for the weekend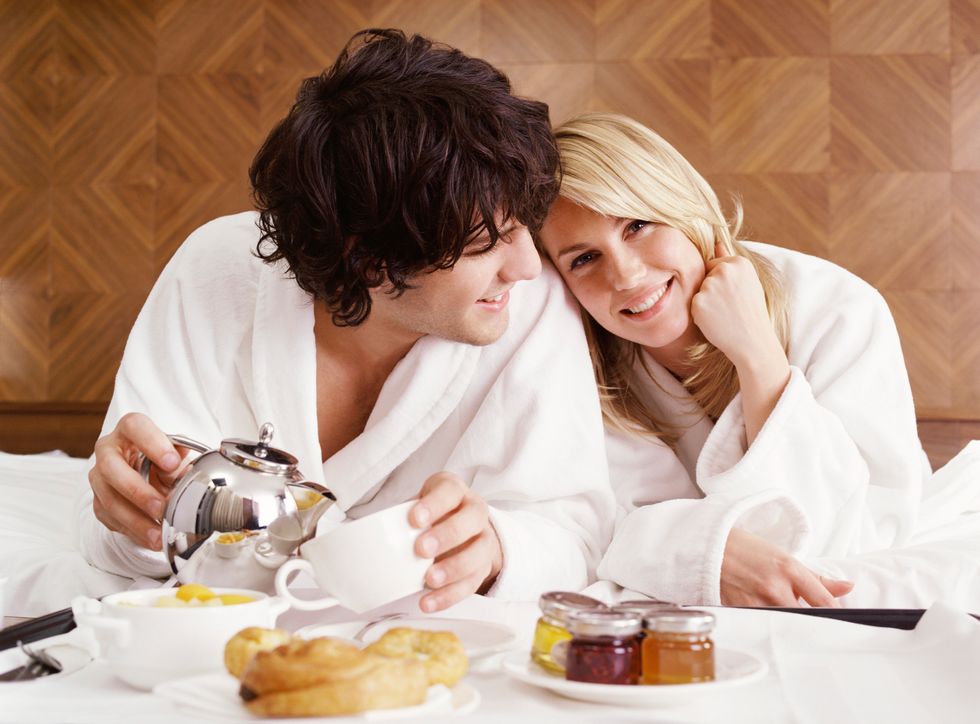 Who says you actually have to "get away" to have some quality time? Sometimes living it up in a hotel for a couple of days is just want you need. Order room service, swim in the pool and enjoy those cozy robes for a couple of days.

7. Take a "sick day" and Netflix binge
There's something mischievous about blowing off work to be together, and sometimes, a day of seclusion is nice. Have a movie marathon or binge a new show all while staying in bed and absorbing each other's company. It might be just what you need!

8. Spend the day at an animal shelter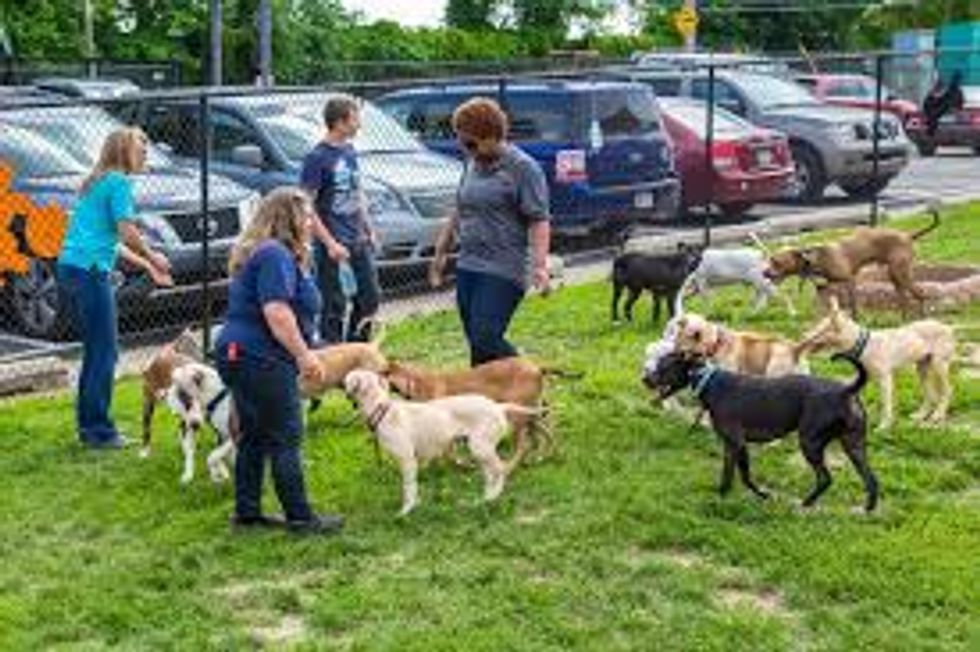 Nothing will make you happier than playing with cute puppies and kittens all day. You can cuddle and play and learn more about your partner in the process.

9. Prove that bingo isn't just for the elderly!
Bingo can actually be really fun and even more exciting to be playing it with your partner. You might even see a new side of competitiveness come out!

10. Explore thrift stores together


You never really know what you're going to find in a thrift store. Maybe you'll find something from your childhood that will spark a story to tell or just find things that make you laugh, either way, you're sure to have a good time. And hey, maybe you'll find something you want to take home!
11. Attend a trivia night
Are you a trivia buff? No? Me either! But it's certainly fun to try! See what your partner knows — or DOESN'T know. It's sure to give you both a good laugh!

12. Fly kites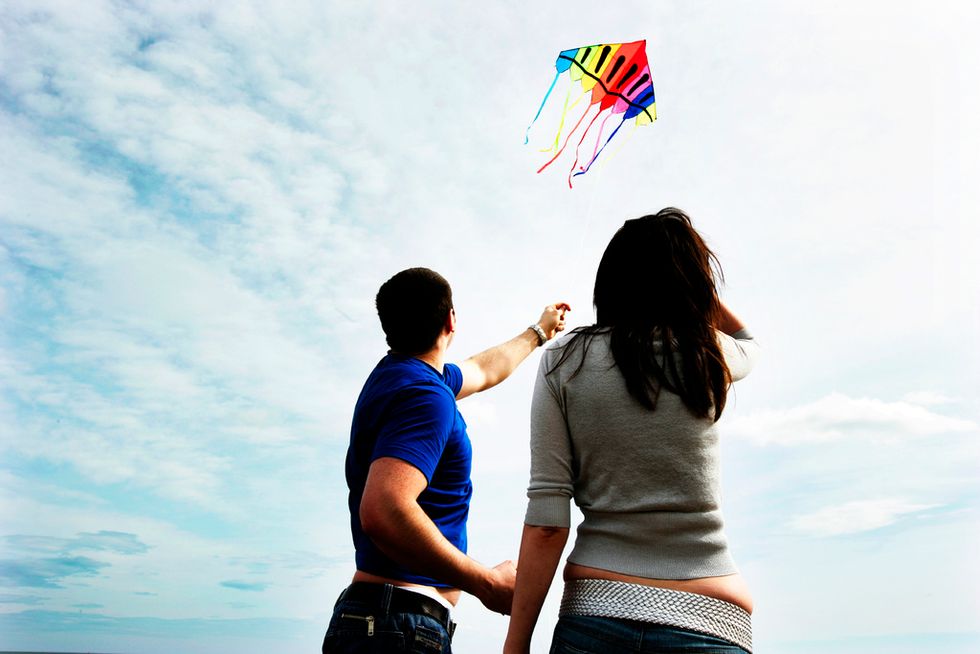 Sometimes you forget how fun being a kid was. Re-explore your childhood with a kite day at the park or beach. Just be sure they don't get tangled!
13. Go to a local Farmer's market

Explore all the fresh produce and cute jewelry and smelly soaps while holding hands with your love. You'll get lots of good food and get to spend quality time with your partner!