February 14th, 2018.
I finished my last class that Wednesday, excited to meet up with my boyfriend, Nick. It was our first Valentine's Day together, and I was interested to see what was in store for us. I walked towards the back of the building, and into the parking lot. That's when I saw him, all dressed up, stepping out of his car, holding a bouquet of white roses (my favorite). I can't lie. I cried happy tears. I couldn't believe that he remembered something small I said in passing. I couldn't believe that I was with someone that knew how to make me feel so special.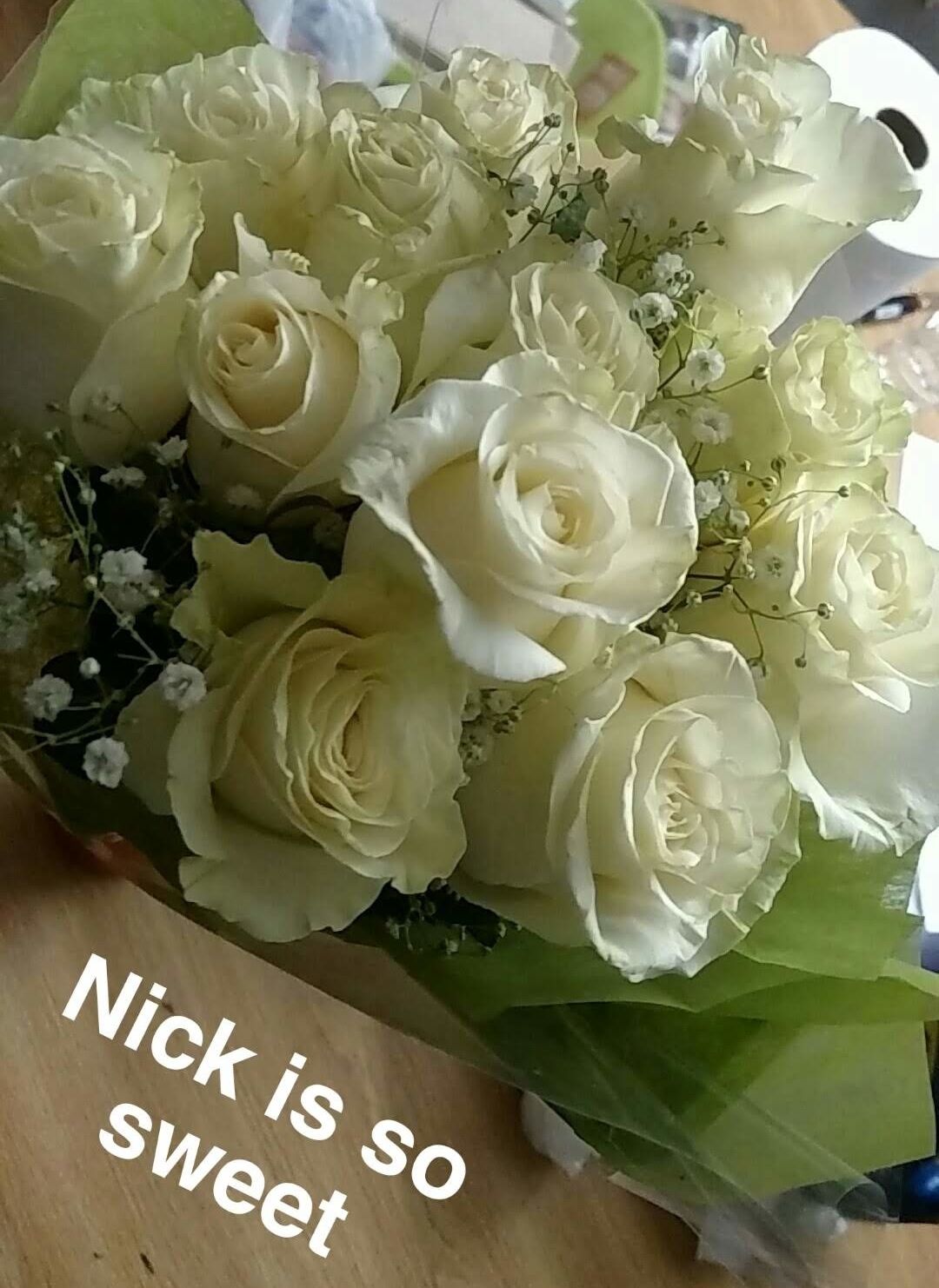 Nicole Osztrogonacz
After what felt like a very long car ride of me trying not to hold back more tears, Nick pulled into a parking lot near our school's chapel. I cluelessly stared at him as he pulled out a guitar out of the trunk, took my hand, and led me around to the back of the building. While we sat on the cement steps, overlooking the scenery, he serenaded me by singing "Latch" by Sam Smith. (Yes, I melted on the spot.) His singing voice is so smooth and sexy.
When we finally got back to my apartment, he handed me this adorable photo book. I could tell that it definitely took it took time and money to put it together. The gift was so personal and sentimental and it made my heart warm knowing that I had a gift I could flip through and look back at any time in the future. (To any other men in relationships: take notes!)
I can't explain to you how badly I needed to feel that kind of love. That unconditional, endless, "I'm never going anywhere" love. That "you are worth it" love. We had only been dating for about two months by the time it was Valentine's Day. It amazed me that he was willing to do so much for me so early into us dating. But everyone deserves that relationship.
Even now, almost a full year later, February 14th, 2018 is not only one of my favorite dates, but also one of my favorite days. It had a lasting impact and I think that speaks volumes about how much it meant to me. And yes, I'm thrilled for Valentine's Day 2019.
Too many people treat Valentine's Day as something obligatory. Like, here's this bear or I made a reservation for us at this restaurant. I guess it's good that they didn't forget about Valentine's Day altogether, but still, there's not enough feeling and effort put into it. Valentine's Day, just like your anniversary, is a celebration of your love.
When you find someone that treats the day with the love and diligence that you deserve, you'll see just how much more meaningful it can be. And it might even become your new favorite holiday too.