Whether it's summer or winter, every season consists of all different kind of dates you can do with your lover during that time of the year. Autumn is making its way out and winter is knocking on the door. There is plenty of things to do during winter that you can involve your significant other in, but most of the time, I'm picking out what my boyfriend and I should do and he just goes along with it.
A lot of the times I'll drag him to the mall to go Christmas shopping or to watch sappy holiday movies with me and deep down I know he's hating every minute of it, but props to him for sticking through with it!
This season, I asked my boyfriend some dates he'd love to go on this snowy season and here is what he said:
1. Movies
My boyfriend loves movies, he has seen more movies than I could ever name. The movie theater also happens to be his favorite place. If he's not looking to sit outside in the cold, the movie theater is the perfect date indoors. Pack a blanket, grab some popcorn from concessions and spend the next two hours watching the big screen with your BF.
2. Just staying inside
If he doesn't feel like going out, plan a movie marathon inside the coziness of your own home. Find some of his favorite movies and watch them together while cuddling up with some blankets.
3. Visiting a botanical garden
Botanical gardens during the holidays are filled with awe. Expect to be outside for a while so make sure to bundle up. My boyfriend and I went last year and had so much fun. Your boy will have a wonderful time checking out the lights with you by his side.
4. Snowboarding
What guy doesn't like to go snowboarding? My boy loves it. There are so many ski resorts that are out there. Plan a day and shred some slopes together.
5. Ice skating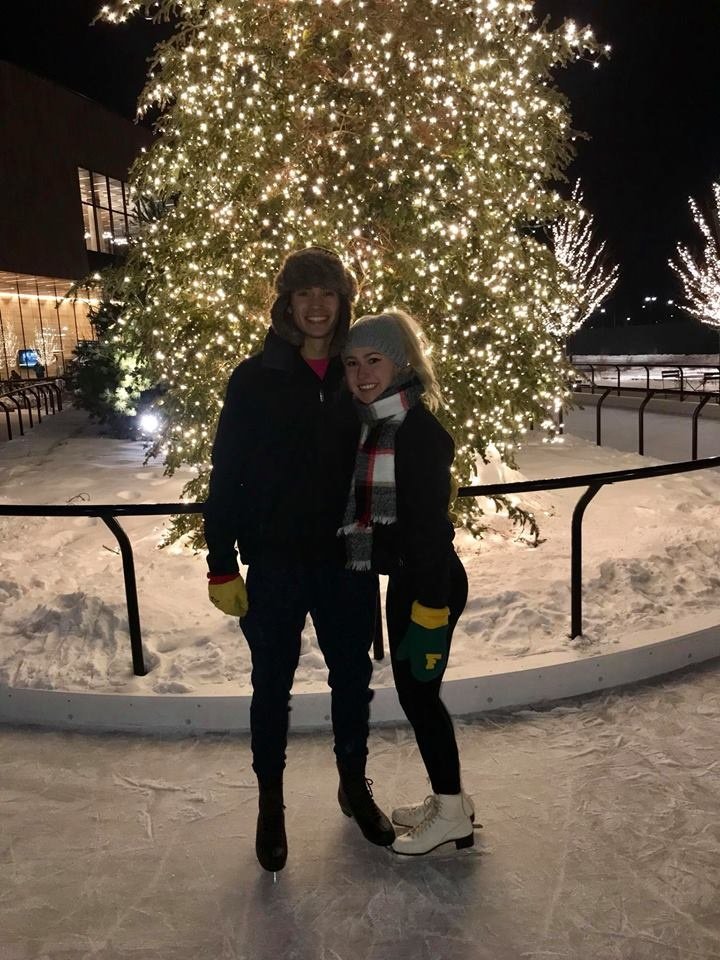 Lexi Schroeder
If snowboarding isn't for either of you, try ice skating. Usually there's always a place open, indoors or outdoors, where you can rent some skates and fly around a rink.
6. Attend an NFL game
NFL season is in its peak in the winter. Going to a professional sporting event is for sure to put a smile on your boyfriend's face. It can be -30 and you can still catch me and my BF out there in the cold cheering on our Pack.
7. Sledding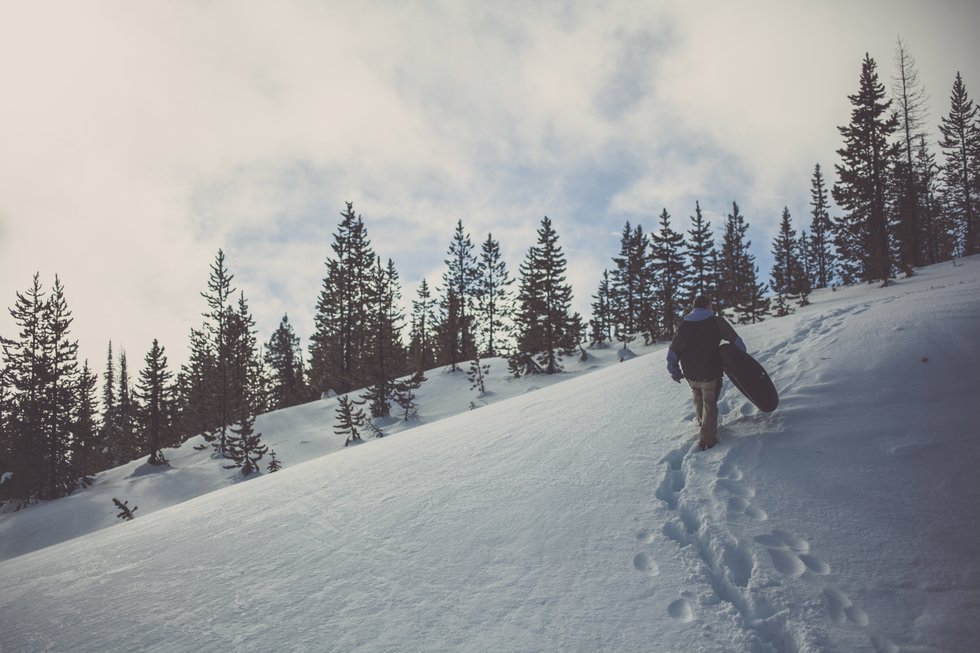 Bringing out your and your man's inner child can never go wrong. Sledding is cheap and so much fun.
8. Gingerbread house contest
Competitiveness is something both my boyfriend and I have in common. We did a gingerbread house contest last year and loved every second of it, or maybe I just did because I won the poll for the best house! Either way, it brings out both your creativeness and who doesn't love a little friendly competition?
9. Snowball fight
This "date" is on the top of my man's list for some reason... a snow ball fight! It's free so it can't get much better than that.
10. Couples massage
Winter is all about being warm, cozy and relaxed. A couples massage is the ideal date for any man that's under stress during college and it's a couples massage so it's a win win for the both of you.
11. Brewery tour to try seasonal beers
The best date for any guy. Bring your man to watch how one of his favorite drinks gets made and then try some seasonal brews to see if you find a new one you two like.
12. Play board games
One of the most classic winter dates there is. Bring out the old board games and make some hot chocolate to have a cozy night in with your lover.
Hopefully, there's a date in here you really think your boy will love, have a great winter!